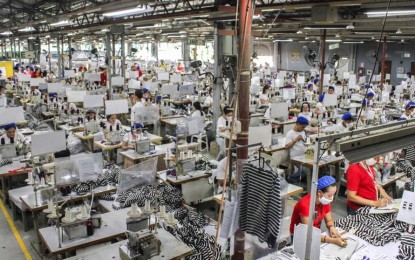 MANILA – Philippine factories started the year on a high note, recording one of the strongest manufacturing performances in Southeast Asia in January.
S&P Global reported Wednesday that Philippine manufacturing purchasing managers' index (PMI) last month was at 53.5, higher than the 53.1 score in December 2022.
S&P Global said the country's PMI increased for three consecutive months, with score in January being the highest in seven months.
"Operating conditions across the Filipino manufacturing sector improved solidly during January, according to the PMI data. Sharp upturns were noted in both output and new orders, as panelists cited increased demand for Filipino manufactured goods," S&P Global economist Maryam Baluch said.
S&P Global also showed that the country's manufacturing score last month is the second strongest in surveyed nations in Association of Southeast Asian Nations (ASEAN), only behind Thailand with a factory index of 54.5.
The report said that after the 11-month slump in exports, strong demand from China revived the foreign demand for Philippine-made goods in January.
"Additionally, supply chain pressures also eased further, with panelists citing that improved infrastructure, more vendors and lifting of port restrictions helped with delivery times," Baluch said.
She added the Bangko Sentral ng Pilipinas' (BSP) aggressive monetary stance has been effective as signs of easing pressures were recorded last month while demand has yet to be negatively impacted by the policy tightening.
"Overall, strong domestic demand fed into higher optimism for the year ahead. Moreover, the lack of Covid(-19) restrictions, greater investment in new products and undertaking new projects aided hopes of a prosperous year for the Filipino manufacturing sector," Baluch said. (PNA)