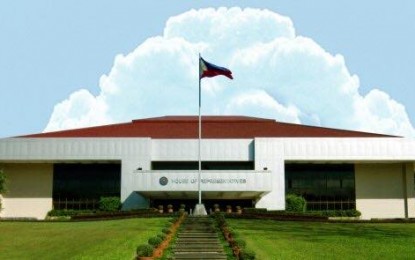 MANILA – Pinuno Party-list Representative Howard Guintu has filed a measure that would entitle taxpayers who are parents or guardians of children and youth with special needs (CYSNs) to a certain amount of tax deduction.
Filed on Jan. 30, Guintu's House Bill 6960 seeks to provide entitled taxpayers to PHP50,000 tax deduction for any of the following: tuition fees for a private school, therapy, diagnostic evaluations by a medical professional, tutoring services, transportation expenses to school or a medical facility, and specialized instructional materials.
"While we applaud the effort of the national government for recognizing the educational inclusivity needs of children with special needs with the signing into law in March last year of Republic Act RA 11650, or the 'Instituting a Policy of Inclusion and Services for Learners with Disabilities in Support of Inclusive Education Act,' we believe that their parents and guardians should also be empowered and given assistance as well, as they support their children in their everyday lives," Guintu said.
The parent or legal guardian must provide more than half of the total financial support for the child to qualify for the deduction.
"It is important to take note that parents and legal guardians of children with special needs make extra efforts to ensure that their children will be able to live fulfilling and productive lives," Guintu said. "In part, the national government should also be able to assist the parents and legal guardians in their efforts for the growth of these children."
HB 6960 defines children with special needs (CSNs) as "persons below 18 years old who are mentally gifted, or those who are disabled, impaired and handicapped, and in need of special education and services for rehabilitation.
CSNs include, among others, children with mental retardation, intellectual, or learning disability, autism, visual or hearing impairment, orthopedic or physical handicaps, speech defects; and those who have behavioral problems or suffered from traumatic brain injury.

Youth with special needs (CSNs), meanwhile, refer to persons between 18 to 30 years old with the same characteristics as CSNs, except those who are mentally gifted. Persons who have mental retardation or autism or other chronic intellectual disabilities shall be considered YSNs regardless of age.
The proposed measure also covers qualified children and youth with special needs, defined as legitimate, illegitimate, or legally adopted CYSN chiefly dependent and living with the taxpayer. This includes CSYN who are placed under the legal custody of an immediate family member or relative.
Guintu said CYSNs differ from the average children in mental characteristics, sensory abilities, neuro-muscular or physical characteristics, social attributes, such that they require modified school practices or special education services to develop them to maximum capability.
"Children with special needs have various needs which may include frequent medical testing, hospital stays, equipment, and accommodations for disabilities. Other than medical and therapeutic needs, these children also need special attention for their education. The national government should be able to assist the parents or legal guardians in uplifting the lives of their children," he said. (PNA)