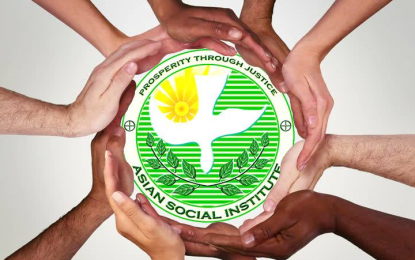 MANILA – The Asian Social Institute (ASI) in Manila celebrates its 60th Rose Diamond Jubilee and its foundation until October 2023 with the theme "ASI @60, Celebrating Integrity of Creation."
ASI was founded by the late Rev. Fr. Dr. Francis Senden, CICM (1916-1973) with the blessings of the late Rufino Cardinal Santos D.D. in June 1962.
ASI President Emerita Dr. Mina Ramirez said Oct. 4 is the Feast of St. Francis of Assisi, the Patron Saint of Fr. Francis Senden, the reason we fondly call him "Francis of ASI". October is also the month of a favorite saint of ASI, St. Therese of the Child Jesus. Thus, October is a significant month for ASI.
ASI is a graduate and postgraduate school of social science catering, particularly to Asian students. It aims to form and train leaders in Asia to facilitate the self-empowerment of grassroots leaders to imbue them with the values and principles of Christian social teachings -- respect for the integrity of creation of which human beings are a part, common good, social justice, respect for richness of differentiation, subsidiarity principle, solidarity and communion.
ASI President Felipe Mendoza De Leon Jr. said "love of learning, longing for discovery, commitment to pursuing truth, serving those who have less in life, and making the world a better place "are the underpinnings of our great institute."
Ramirez said ASI wishes to bridge the multifaceted divides in society -- cultural, economic, political, religious, gender, digital, intergenerational, rural-urban and alienation from Mother Earth.
"We realize that promotion of love, peace and social justice is based on our attitude and behavior of respect for the integrity of creation," she said.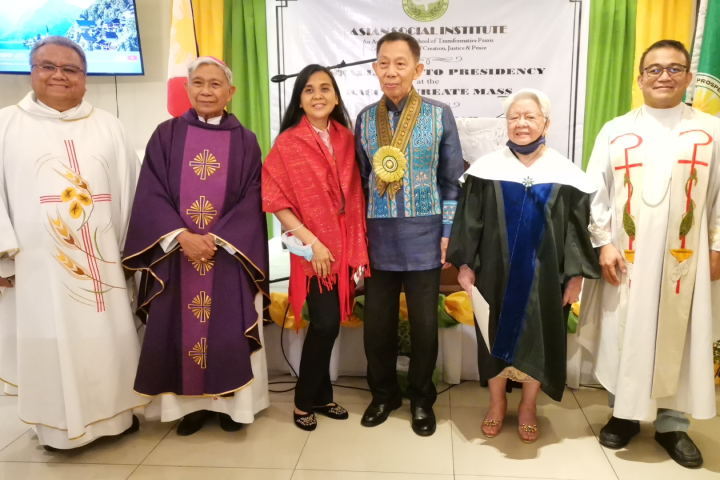 ASI's anniversary is a year of renewal and revitalization of its socio-pastoral mission, attuned to Pope Francis' encyclicals -- Laudato Si (2015) advocating care for our common Home -- our Planet Earth, and Fratelli Tutti (2020), exhorting us to a new fraternity and social friendships. The conversion to an integral ecological lifestyle, to a new community and civilization of LOVE, is to be founded in the basic social unit of society which is the family, the subject of his "Post-Synodal Apostolic Exhortation on love in the family, Amoris Laetitia, issued in Rome at Saint Peter's, during the Extraordinary Jubilee of Mercy on 19th March, in the Solemnity of St. Joseph in Year 2016, the fourth of his Pontificate.
The Covid-19 pandemic has caused a worldwide economic downturn, causing joblessness, food insecurity, mental and emotional disturbances and deaths.
Amid this crisis, ASI has continued through its students and graduates who sit in strategic positions in their respective social corporate responsibility offices and social development church agencies to sustain ASI's program, "Co-Creating Sustainable Bio-Regional Communities (CSBComs) integrates its three departments -- Academe-Research, Social Development and Administrative Services.
Since Jan. 7, 2007, the CSBCom program that has spawned projects oriented to food-security of fisher folks, farmers, indigenous groups, to diversified organic farming, to vermin-culture, planting of coconut trees in a 5.5-hectare lot in Pagbilao, Quezon, in mangrove reforestation which intends to creation of livelihood projects for people with the technical help of the UP Marine Science Institute (UPMSI), ASI's role is in the area of community organizing and Filipino values formation (bayanihan and sambayanihan spirit of maka-Diyos, makatao, maka-bansa, and maka-kalikasan).
ASI has completed an impact study of a success story as attested by Department of Environment and Natural Resources of a 10-year reforestation project and the development of a non-timber livelihood project (honey-processing, sponsored by Team Energy Foundation (TEFI), an action research project.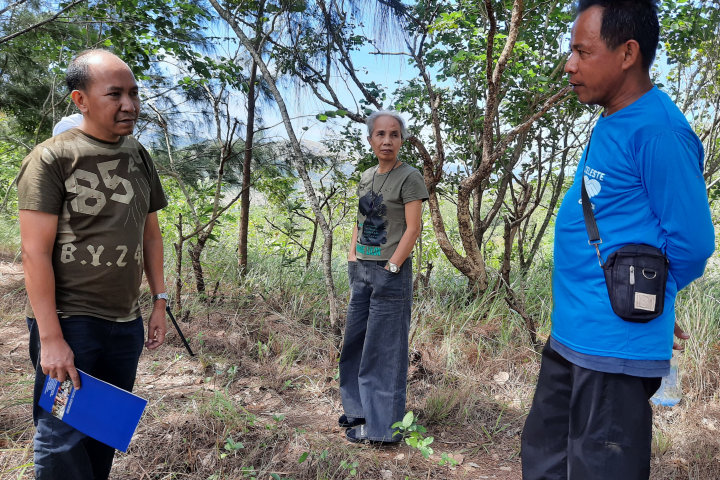 The mangrove reforestation action research project is financially supported by two companies, the Team Energy Foundation and Hands-On Foundation. It will take time before the people in these communities will remunerate ASI for its consultation projects, including its Information & Communication Technology-Management Information System which is now of primary importance for the delivery of ASI's educational online services.
It is for the sustainability of the above programs and projects that ASI, through the graduates and senior students of doctoral program, have organized a dinner for a cause, art exhibit auction and a book launching.
The dinner will be held on Feb. 11, 2023 at the Century Park Hotel Seafood Restaurant, sponsored by Councilor Bernardito Ang, a graduate of ASI in Master of Science in Sociology with specialization in Transformative Politics.
ASI targets to raise PHP10 million to fund its project activity for the youth in partnership with communities called "Children and Youth in Action for a Sustainable Future".
During its 60th anniversary, ASI intends to amplify the good that is being done in different domains "for we believe that good is more powerful than evil and ensure the work of research and publications, and social development programs of ASI addressing the needs of our grassroots communities that will sustain and bring progress and prosperity to our country."
The celebration and other projects intend to recognize the value of partnerships, working together, supporting each other and rebuilding together. (PNA)