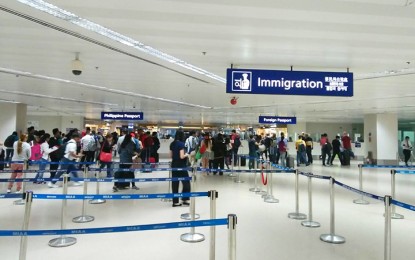 MANILA – The Bureau of Immigration (BI) on Thursday warned anew the public, especially foreign nationals in the country, against scammers purportedly offering immigration services on social media.
In a statement, Commissioner Norman Tansingco said these unscrupulous individuals or groups are pretending to be connected with the BI using photos and even their logo.
"We have observed that this scam proliferates not only on Facebook, but also in other messaging platforms such as WeChat. There are even some accounts that pretend to be immigration lawyers and legal officers. They create profiles using photos of our employees, their badges, or even the logo of the Bureau," the BI chief added.
The warning was issued after Movement for Restoration of Peace and Order (MRPO) chairperson Ka Kuen Chua testified during a Senate Public Order and Dangerous Drugs Committee hearing on Tuesday that there are offers on social media that charge PHP1 million to PHP5 million to foreigners for them to be removed from the BI's blacklist.
"This is a recurring scam that pops up every now and then. We warn the public not to engage with these scammers. Remain keen to avoid being victimized," Tansingco said.
The BI issued a similar warning in September last year when reports of fake employees offering illegal services surfaced online.
At the same time, he advised the public to immediately report such incidents to the bureau or other law enforcement agencies. (PNA)