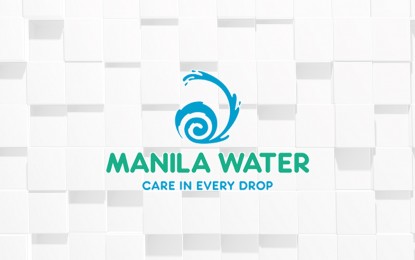 MANILA – The Manila Water Company's PHP181-billion service improvement plan (SIP) is aligned with the government's program to build more infrastructure projects that are climate resilient, support conservation and reduce risks during natural disasters.
"Through prioritizing construction of climate-resilient infrastructure in our current and future service improvement plans, we hope to continuously contribute to the administration's Build Better More program, at the same time, to the country's economic development," Manila Water president and chief executive officer Jocot de Dios said in a statement Thursday.
Included in Manila Water's SIP, which will be implemented from 2023 to 2027, are the construction of new water sources and needed infrastructure and rehabilitation of its existing facilities.
These are under the company's four pillars of sustainability which are water security, service accessibility, service continuity and environmental sustainability.
The water company has acknowledged the need to look for other water sources to guarantee "24/7" supply to its customers as Metro Manila is still dependent on Angat Dam for 95 percent of its water needs.
Under the water security pillar, Manila Water developed a water system master plan which includes the following:
-- The Angat-La Mesa Water System involves diverting raw water from Sumag River in Quezon province to the Angat Reservoir and rehabilitating the Umiray Angat Transbasin;
-- The Laguna Lake water system involves the East Bay Water Supply System Project Phase 1 and 2 which will tap Laguna Lake as source of additional 50 million liters per day (MLD) of water for the towns of Jala-jala, Baras, Morong, Cardona and Binangonan in Rizal province;
-- The Antipolo water system involves the construction of the Wawa-Calawis water supply system which will bring an additional 518 MLD of water for Manila Water customers in Antipolo City, Teresa and Baras towns, all in Rizal province, and
-- The East Sources water system which includes the Kaliwa Water Supply Project and other long-term East sources.
Under the service accessibility and service continuity pillars are the rehabilitation, retrofitting and improvement of the water company's existing water treatment plants, package treatment plants, pump stations, reservoirs, old primary pipelines, pipe bridges, and pipelaying of more reliability and distribution lines.
Manila Water is also set to embark on building a Three-River System Wastewater Masterplan under the environmental sustainability pillar.
A new septage treatment plant and six sewage treatment plants with complementing sewer network lines, pump stations and lift stations will be built under the Marikina River system, San Juan River system, Pasig River system and Laguna Lake system to ensure full coverage of wastewater collection and treatment in the East Zone.
"All these projects have integrated innovations in disaster resiliency in its design and construction. Similar to the government's views on the future of the infrastructure sector in the Philippines, Manila Water recognizes the need for investing in infrastructure to ensure viable and reliable service to the public despite the inevitable challenges we are facing such as population increase, climate change, and disaster vulnerability," de Dios said. (PNA)