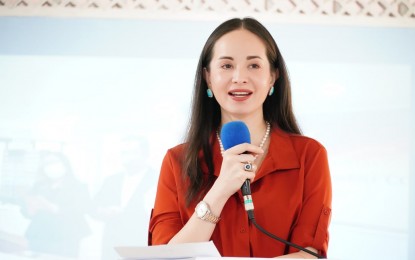 TACLOBAN CITY – The Regional Development Council (RDC) will form a task force to prepare a concept note for the Eastern Visayas railway system eyed more than 20 years ago.
RDC chair and Ormoc City Mayor Lucy Torres-Gomez said the region's highest policy-making body agreed in its special meeting on Jan. 31 to form the task force composed of various national government agencies and local government units.
The proposed body will include members from the Department of Transportation, legislative district offices, the Department of Public Works and Highways, Land Transportation Franchising Regulatory Board, Department of Environment and Natural Resources, National Economic and Development Authority, six provincial government, seven cities, and private sector representatives.
"We need a concept note to get funding for the feasibility study. It is a brief outline of the project we have in mind. This is a requirement to get funding for the feasibility study," Gomez said.
The official admitted that coming up with a master plan will take years. She, however, expressed optimism that the planning stage will be completed during the first three years of the Marcos administration.
"Nobody can even say where the routes are since the direction depends on the output of the feasibility study. In terms of the station and which phase will be developed first, that is for the study to say," Gomez added.
A simple version of the concept note will include an introduction, a background, proposed objectives and results and a budget overview.
"The project is ambitious and very expensive, but it will ease transport and experience better mobility. The social and economic impact will be very good. The project has been on the bucket list since 1999 and we hope its time has come," she told reporters.
Currently, the country has three operational commuter lines operated by the Philippine National Railways (PNR). These are the PNR Metro Commuter Line, located in Metro Manila, the PNR Inter-Provincial Commuter between Laguna and Quezon and the PNR Bicol Commuter Line located in the Bicol Region. (PNA)