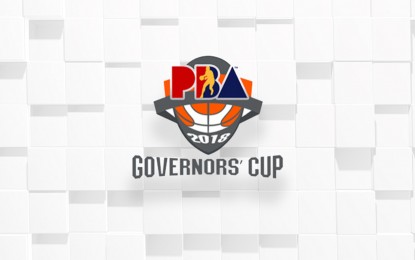 MANILA – San Miguel scored its third straight win in as many games in the PBA Governors' Cup after pipping Terrafirma, 122-102, on Friday at the Ynares Center here.
The Beermen outscored the Dyip, 38-23, in the second quarter to open a 57-44 halftime lead before holding them off in the second half to seal the win.
Cameron Clark sizzled for 31 points with 14 rebounds, four assists, one steal, and two blocks for SMB, which tied NLEX in second place behind 4-0 Converge.
CJ Perez added 20 points, 11 rebounds, six assists, one steal, and one block, while Mo Tautuaa chipped in 17 points on a perfect 6-for-6 field-goal shooting with eight rebounds and two blocks.
Jordan Williams made 30 points, eight rebounds, four assists, two steals, and three blocks for Terrafirma, which dropped to 1-2.
In the second game, TNT quickly returned to its winning ways after beating Magnolia, 93-85.
Just like in their previous game against the NLEX Road Warriors where they suffered their first loss of the conference, the Tropang Giga nearly blew a huge lead again, but survived this time.
Down 66-82 with 9:04 left, Magnolia banked on the hot shooting of Paul Lee and went on a 15-1 run to cut the lead down to two, 83-81, with 4:57 remaining.
However, TNT responded with a 10-2 run to extend the lead again to 10 and eventually seal the win.
RR Pogoy led the Tropang Giga, who moved up to 3-1, with 20 points, five rebounds, three assists, and three steals, while Jalen Hudson, Mikey Williams, and Calvin Oftana each added 14 points, with Oftana also grabbing 10 rebounds.
Lee finished with 24 points, seven rebounds, and two assists for the Hotshots, who dropped to 0-2. (PNA)