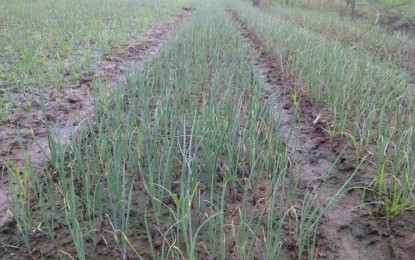 MANILA – Some 11 million farmers all over the country will benefit from a Senate bill that is pushing for tax exemption on fertilizers and pesticides.
Senator Imee Marcos, who filed Senate Bill No. 1720 or the Fertilizer and Pesticide Tax and Immunity Act, lamented that local farmers apply minimal amounts due to the high cost of fertilizers, resulting in low production.
Marcos noted that despite the Philippines' rank as the eighth largest producer of rice in the world, the country is also the world's largest rice importer.
In 2021, a total of 2.9 metric tons of rice from Thailand and Vietnam were imported by the Philippines.
The United States Department of Agriculture estimated that the Philippines' rice importation volume for 2022 and 2023 will reach 3.1 metric tons.
"While every administration's priority road map includes food security, the target to attain self-sufficiency in the production of rice remains elusive. Scientific studies show that fertilizers and pesticides play a significant role in boosting up crops' yield and have been widely used in the country. Unfortunately, prices of these products continue to increase while prices of farm produce, especially on rice, are spiraling down," Marcos said in her explanatory note.
The measure proposes that the sale of fertilizers and pesticides shall be exempt from the payment of local taxes and the importation from the imposition of value-added tax and customs duties.
The sale of fertilizers and pesticides to farmers, which includes crop producers, poultry and hog raisers and all other entities engaged in farming, whether corporate or otherwise, shall likewise enjoy zero-rating for value-added tax purposes.
Donations made in favor of local manufacturers of fertilizers and pesticides that are actually, directly and exclusively used for the production of said products shall likewise be exempt from tax.
In the case of foreign donations, the importation of the property donated shall likewise be exempt from value-added taxes and customs duties.
Once approved, Marcos said the competitiveness of the agricultural sector in the domestic and foreign markets will be enhanced and productivity will be maximized. (PNA)