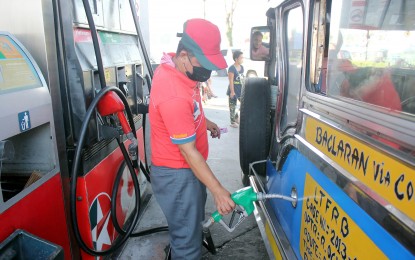 MANILA – After three straight weeks of price increases, oil companies will slash pump prices starting 12:01 a.m. Tuesday.
In separate advisories, Caltex, Clean Fuel, Petro Gazz, Seaoil and Shell announced gasoline price rollback by PHP2.10 per liter and PHP3 per liter on diesel.
Caltex, Seaoil and Shell will likewise reduce kerosene prices by PHP2.30 per liter.
Other oil companies are expected to implement the same price adjustments.
Factors that affected the price adjustments in the global market include the increasing oil stockpiles in the United States and the strong US jobs data, which is expected to prompt another interest hike by the US Federal Reserve System.
US data showed that its crude inventories as of Jan. 27 increased by 4.1 million barrels.
Last week, both West Texas Intermediate and Brent crude prices declined by USD2.49 per barrel and USD2.23 per barrel, respectively.
With the price adjustments made by domestic oil players since the start of 2023, gasoline prices have increased by PHP7.2 per liter, diesel prices by PHP3.05 per liter and kerosene by PHP4.55 per liter. (PNA)