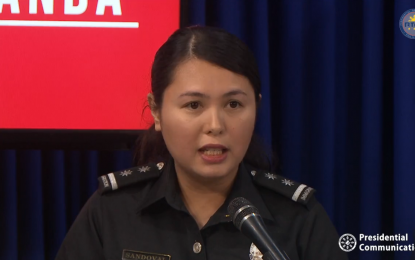 MANILA – The Bureau of Immigration (BI) on Monday said it is prioritizing the deportation of the four Japanese nationals wanted in their homeland.
"While I'm not able to share information about their scheduled deportation at this moment, while the details are being finalized, this is actually a priority activity by the BI and also by the Department of Justice (DOJ). The two agencies are working together to speed up the deportation process of these four foreigners so that they can be returned to their country so they can face the charges against them," said BI spokesperson Dana Sandoval in a Laging Handa briefing.
Sandoval said this is a priority for the BI because of the gravity of these foreigners' cases.
"We want them deported for the cases against them to move forward. Their arrest is definitely a win for the Philippine government because it means we are able to rid our country of these unwanted, illegal, undesirable aliens that attempt to use our country to evade justice," she added.
In a later interview, DOJ Secretary Jesus Crispin Remulla said two of the four Japanese will be deported Tuesday, although authorities are working to have all sent home together.
"The worst-case scenario is only two tomorrow (Tuesday), but we are working for everybody to be deported," Remulla told reporters.
Prosecutors are awaiting the resolution by the Pasay City Regional Trial Court of the pending cases against two of the Japanese nationals, one of whom is suspected burglary ring leader Yuki "Luffy" Watanabe.
Watanabe reportedly directed the operations of his group through a mobile messaging app while under detention at the BI facility at Camp Bagong Diwa in Taguig City.
The hearing was held Monday and the result may "come out anytime," Remulla said.
Sandoval said they are constantly working with the Japanese embassy.
"They are very helpful in the arrangement of their deportation and of course, the DOJ that will do everything necessary to expedite their deportation," Sandoval said. (PNA)