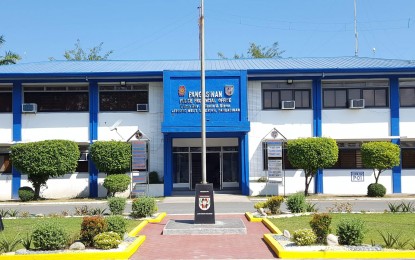 SAN CARLOS CITY, Pangasinan – Authorities have arrested a local broadcaster and three other suspects for alleged robbery extortion in this city and confiscated guns and ammunition from their custody.
In a phone interview on Monday, Pangasinan Police Provincial Office director Col. Jeff Fanged identified the suspects as Ronald Sison, a broadcaster from a local radio station; Bryan Caballero, and Arvin Garin, all residents of Mangaldan town; and Alejandro Caldona, a resident of Dagupan City.
Fanged said victims reported to the authorities that the suspects allegedly demanded money from them in exchange for protection of the "peryahan" (amusement park) they are manning. The victims said the suspects asked them to shell out PHP10,000 "protection money".
"The suspects went to the peryahan (amusement and gaming park) and harassed the victims, demanding them to give PHP10,000 in exchange for the protection of their business," Fanged said. "Because of fear, the victims gave the suspects the money they demanded."
They claimed Sison was carrying a gun during the incident.
The victims immediately reported the incident to the police and the latter quickly conducted a follow-up operation that led to the arrest of the suspects Sunday night.
A .45-caliber pistol, ammunition, empty magazines and identification cards were seized from the suspects.
Criminal charges are being readied against the suspects. (PNA)