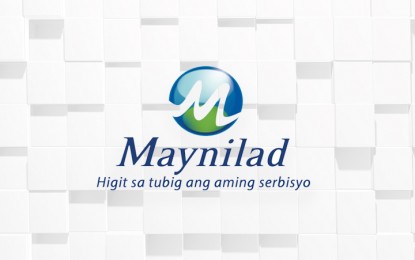 MANILA – The Maynilad Water Services, Inc. (Maynilad) is spending some PHP3.2 billion for the construction of four modular treatment plants (ModTPs) which will serve its customers in Cavite province.
"Cavite is the farthest point of our concession area so there are portions that do not yet receive 24-hour water supply. The new ModTPs will draw water from adjacent dams and serve as a dedicated supply source that can lengthen supply availability for these underserved areas," said Maynilad chief operating officer Randolph Estrellado in a statement Monday.
The four ModTPs, which will be located in the cities of Bacoor and Imus in Cavite, will have combined water output of 47 million liters per day (MLD).
The volume is enough to supply the daily needs of some 200,000 customers in the area.
"Maynilad's PHP3.2-billion investment will also cover the cost of pipelines that will distribute the treated water to nearby areas," Estrellado added.
The new facilities will use "ultrafiltration and reverse osmosis" technology to treat raw water from nearby dams and rivers, and are targeted for completion between 2023 and 2024.
The Bacoor City ModTPs will be drawing water from the Molino and Ligas dams that are fed by the Zapote River.
On the other hand, the ModTPs in Imus City will source water from the nearby Julian and Imus rivers.
The ModTPs are among the small-scale treatment plants that form part of Maynilad's service enhancement program, which aims to address water security challenges.
The water firm is the largest private water concessionaire in the country in terms of customer base.
It is the concessionaire of the Metropolitan Waterworks and Sewerage System for the West Zone of the Greater Manila Area, which is composed of the cities of Manila (certain portions), Quezon City (certain portions), Makati (west of South Super Highway), Caloocan, Pasay, Parañaque, Las Piñas, Muntinlupa, Valenzuela, Navotas and Malabon, all in Metro Manila; the cities of Cavite, Bacoor and Imus; and the towns of Kawit, Noveleta and Rosario, all in Cavite province. (PNA)