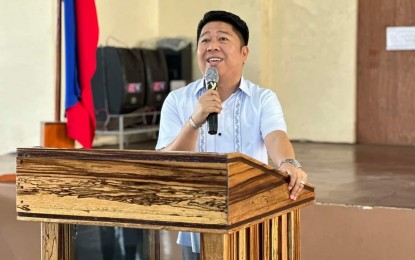 GENERAL LUNA, Quezon – Municipal government employees with "single" status will have special benefits to look forward to come Valentine's Day.
Mayor Matt Florido announced at the regular flag-raising ceremony on Monday that all employees who are loveless or "walang dyowa" for the past five years and also those who belong to the NBSB/NGSB "No Boyfriend Since Birth/No Girlfriend Since Birth" group will get benefits on Feb. 14.
On the other hand, employees who are currently "single" but do not belong to the two groups will get double pay or may opt to spend a long weekend by filing a Leave with Pay on the 13th - a Monday.
Florido said this fun work arrangement for Valentine's Day is his way of giving back to his hardworking municipal staff who are always willing to render their service beyond office hours anytime he asked them to.
"I've come to realize that everybody, especially the single ones, need to have a 'me time' in which they can pamper themselves - a luxury that a long weekend can provide," he said in a phone interview on Monday.
Anybody can apply for the benefits, and just have to submit a form to the Mayor's Office or the Human Resources Department, Florido said. A special committee shall validate all the applications.
The mayor pointed out that the monetary benefits will be charged against his personal resources.
"So, all I request from all the applicants is their honesty," Florido said. (PNA)