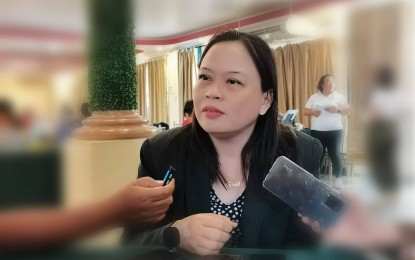 DUMAGUETE CITY – Ten former rebels (FRs) of the Communist Party of the Philippines-New People's Army (CPP-NPA) who surrendered to authorities in Negros Oriental province will soon receive financial assistance of PHP65,000 each under the government's Enhanced Comprehensive Local Integration Program (E-CLIP).
Provincial director Farah Diba Gentuya, of the Department of the Interior and Local Government (DILG) in Negros Oriental, said the FRs have complied with all the requirements and the monetary aid for them is now ready for downloading.
"Of the total amount, PHP15,000 is for immediate cash assistance while PHP50,000 is for livelihood assistance", Gentuya told the Philippine News Agency on Monday.
"The immediate cash assistance could not be released right away following the surrender of a former rebel as that person still has to go through a validation process and is required to comply with certain documentary requirements," she said.
The 10 E-CLIP beneficiaries have surrendered separately to either the police of the Armed Forces of the Philippines in Negros Oriental between 2020 and 2021, although their identities are withheld for security reasons.
On top of the PHP65,000 aid, each qualified FR will also receive a PHP21,000 re-integration assistance which shall be granted to the receiving unit, such as the Philippine Army or the Philippine National Police, who will facilitate the beneficiaries as they return to or resume their normal lives, the DILG official said.
Brig. Gen. Leonardo Peña, commander of the Army's 302nd Infantry Brigade based in Tanjay City, Negros Oriental, said they usually cover the expenses of the FRs while awaiting the release of the re-integration assistance.
The brigade has completed construction of a halfway house for the FRs, funded by the provincial government, and is awaiting its formal turnover, alongside the assignment of government workers to run the facility, he said.
An E-CLIP audit to check on solutions to hasten documentation and release of benefits was held here recently to help improve some processes, as it usually takes a year or longer to complete all the necessary requirements due to a variety of reasons, Gentuya said.
These include the certification from the Joint AFP-PNP Intelligence Committee (JAPIC), the absence of birth certificates, valid identification, and other credentials, among others. (PNA)