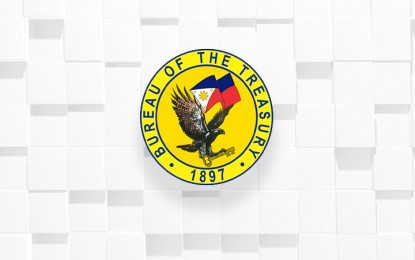 MANILA – The Bureau of the Treasury (BTr) fully awarded on Monday the 91-, 182- and 364-day Treasury bills (T-bills) after these fetched lower rates compared to those in the secondary market.

However, relative to the T-bill auction last Jan. 30, rates of the debt papers after the auction this week registered mixed results.

The average rate of the three-month paper stood at 4.186 percent; the six-month, 4.867 percent; and the one-year, 5.292 percent.

These were at 4.152 percent for the 91-day, 4.875 percent for the 182-day, and 5.354 percent for the 364-day papers during the auction last Jan. 30.
Based on the Bankers of Association of the Philippines (BAP) website, the three-month paper's rate in the secondary market after the morning session on Monday was at 5.413 percent, and the six-month, 5.68 percent. That of the one-year paper is not available.

The BTr offered all tenors for PHP5 billion and these were all oversubscribed.

Bids for the three-month paper reached PHP6.756 billion while it amounted to PHP10.15 billion for the six-month paper and PHP20.88 billion for the one-year paper.

"Good outcome with rates lower than BVAL (Bloomberg Valuation)," National Treasurer Rosalia de Leon told journalists, referring to the reference rates being used for Philippine peso-denominated government securities (GS) using the BVAL methodology. (PNA)