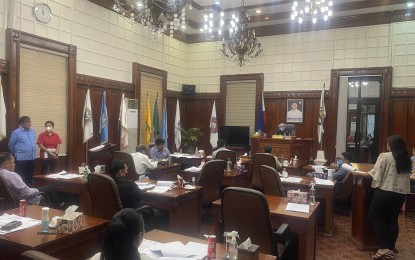 LAOAG CITY – The Sangguniang Panlalawigan (SP) or provincial board has approved a draft resolution creating the Ilocos Norte Cyber-Response Team Office to counter internet crimes and pursue cybercriminals at the provincial level.
Vice Governor Cecilia Araneta-Marcos said on Tuesday the Ilocos Norte provincial government was requesting the Philippine National Police (PNP) central office to establish the anti-cybercrime satellite office at the Camp Valentin S. Juan here.
At around 7 p.m. on Feb. 5, Gervy James Gumarit, head of the communications and media office of the provincial government, reported that the official Facebook page of Governor Matthew Joseph Manotoc was hacked.
"Our managers have already complied with the necessary security requirements to retrieve the account and prevent this incident from happening again," said Gumarit as he noted the governor's page is still under breach.
The proposed establishment of the provincial anti-cybercrime unit comes due to reported Internet crimes in the province.
In Ilocos Norte alone, authorities have noted increasing reports of online scams, anti photo, and video voyeurism, computer-related identity theft, threat, system interference or hacking, unjust vexation, illegal access, robbery with intimidation, and ATM or credit card fraud. (PNA)