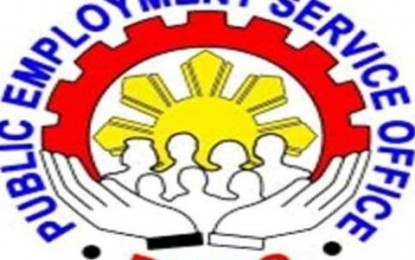 MALASIQUI, Pangasinan – Eight municipalities and one city in the Ilocos Region have established their own Barangay Employment Services Office (BESO) to help facilitate job seeking for the residents in their communities.
In a phone interview on Tuesday, Department of Labor and Employment (DOLE) Ilocos Region information officer Justin Marbella said the eight municipalities are Infanta, Mangatarem, Sual, Urbiztondo and Villasis in Pangasinan, as well as Bacnotan and Naguilian in La Union, and Bacarra in Ilocos Norte.
The one city that has its own BESO is Alaminos in Pangasinan, he added.
"This is an initiative of the Public Employment Services Office (PESO) starting in 2021," Marbella said.
PESO focal person Dionne Cleo Cruz, in a separate interview, urged other local government units to establish their own BESO as well.
"We encourage this so we could facilitate the delivery of PESO services to the barangays," Cruz said.
DOLE Ilocos regional director Exequiel Ronie Guzman, in a statement, said there is no national directive yet to create BESO, but the PESO managers have taken steps ahead to enhance and elevate their functions on employment facilitation.
Mildred Hernandez, PESO manager in Infanta, said the creation of BESOs was more than just to facilitate employment as it has also empowered barangays and local officials as drivers of social change.
"Municipal Ordinance No. 02-2021 was passed on March 22, 2021. It was the height of the coronavirus disease 2019 pandemic, and yet our Sangguniang Bayan saw the essence of this initiative, hence prioritized for its enactment," she said as their town was the first to institutionalize the BESO through legislation.
The ordinance identified the functions of BESO such as keeping a record of jobseekers in the barangay, identifying job vacancies in establishments in the barangay and posting available vacancies in conspicuous places in the barangay such as barangay halls, schools and sari-sari stores.
She said the BESO was instrumental in the effective implementation of DOLE programs in barangays such as livelihood programs, job fairs, and development programs on child labor, career guidance, and the national skills registry.
"The BESO was also a key in the strengthening of the campaign against illegal recruitment and trafficking-in-person," she added.
Following Infanta's legislation, other LGUs have also institutionalized their BESO through ordinances or executive orders. (PNA)