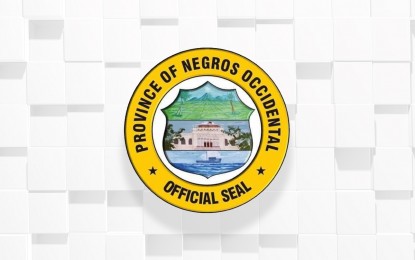 BACOLOD CITY – The Negros Occidental Provincial Administrator's Office has directed the acting municipal treasurer of Isabela to explain the PHP6.4 million fund allegedly lost and other irregularities in the performance of her duties.
As of Wednesday, Nenette Escarda, 60, whose regular assignment is Cashier I at the Provincial Treasurer's Office, has already received a copy of the show cause order issued by Provincial Administrator Rayfrando Diaz II.
"You are required to explain in writing, comment or submit an affidavit under oath within five days from receipt hereof why no criminal, civil and administrative cases be filed against you," Diaz said in the memorandum order.
In the directive, it is stated that sometime last month, Escarda removed municipal funds worth PHP2.6 million in cash and PHP3.8 million in checks from its usual place of safekeeping at the Municipal Treasurer's Office "without authority from the municipal mayor or the national government" and lost these funds "while in (her) unauthorized possession".
A blotter report of Bacolod City Police Office Station 6 showed that Escarda, who resides at Las Palmas Subdivision in this city, reported the robbery incident at her house on Jan. 21, where she discovered that several checks and an undetermined amount placed inside a brown envelope were already missing.
Moreover, Diaz pointed out that based on the cash examination conducted by a team of the Commission on Audit on Jan. 31, Escarda also has "irregularities in (her) cash accountability."
These include collections amounting to more than PHP6.629 million as of Jan. 20, which have remained undeposited, and unliquidated cash advances worth PHP972,000.
Last week, Mayor Irene Montilla said she and Escarda met with Diaz at the Provincial Capitol here on Jan. 30.
Montilla also said she has requested the Department of Finance's Bureau of Local Government Finance, which has direct supervision over the treasury offices of the local government units, for the termination of the services of Escarda. (PNA)