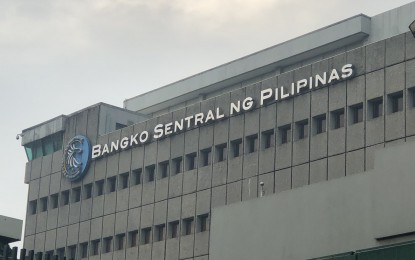 MANILA – The rates of both the seven- and 14-day term deposit facility (TDF) of the Bangko Sentral ng Pilipinas (BSP) rose on Wednesday.
Data released by the central bank showed that average rate of the one-week TDF increased to 6.3480 percent and that of the two-week facility to 6.3654 percent.
These were at 6.3445 percent for the one-week TDF and 6.3510 percent for the two-week facility during the auction last Feb. 1.
The BSP lowered the offer volume for the seven-day TDF to PHP140 billion from last week's PHP150 billion.
The auction committee made a full award after tenders amounted to PHP175.765 billion.
Bids for the 14-day TDF reached PHP147.634 billion, higher than the PHP120-billion offer. This tenor was also fully awarded.
In a statement, BSP Deputy Governor Francisco Dakila Jr. said total tenders received in this week's TDF auction is "well above the BSP's expected volume range."
Meanwhile, Dakila said accepted yields for the seven-day facility narrowed to between 6.2975 to 6.000 percent, and those for the two-week facility to a range between 6.2500 to 6.3995 percent.
"The results of the TDF auction reflected strong demand for eligible counterparties amid rate hike expectations from the BSP and the Bureau of the Treasury's (BTr) RTB (retail treasury bond) 29 offering," he said.
He added that "BSP's monetary operations will remain guided by its assessment of the latest liquidity conditions and market developments." (PNA)