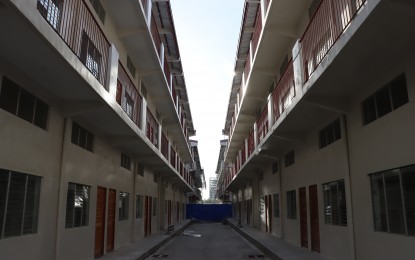 MANILA – The Department of Human Settlement and Urban Development (DHSUD) has issued a department circular granting authority to agency's partner local government units (LGUs) to execute and implement measures to bridge their respective housing gaps under the Pambansang Pabahay Para sa Pilipino Housing (4PH) program.

DHSUD Department Circular 2023-004, in effect, empowers LGUs in addressing housing problems within the jurisdiction of their separate localities.
The circular provides that each partner LGU will act as the lead proponent in the implementation of the housing projects under the 4PH program. It also stated that LGUs must formulate local policies and programs to support and facilitate project financing, construction and property management.
DHSUD Secretary Jose Rizalino Acuzar said this provision will expedite the agency's plan to provide housing units and develop livable communities for informal settler families, low-income earners and underprivileged Filipinos.
"In our discussions with LGUs, we have developed this housing program with flexibility particularly on financing aspect, following the applicable laws, government rules and guidelines," Acuzar said in a statement on Tuesday.
Tasks and responsibilities of LGUs include identification of sites suitable for housing and mixed-use development, processing of developmental loans for housing projects, identification of beneficiaries and development of project concept.
As of Jan. 31, DHSUD has already sealed 63 memorandums of understanding with LGUs and led 15 groundbreaking activities in Luzon, Visayas and Mindanao.
He reminded LGUs to begin enrolling in "Pambasang Pabahay" as President Ferdinand R. Marcos Jr. recently urged Congress to include the requested budget for housing interest support in the General Appropriations for the succeeding years.
"With our help, local leaders must deliver their commitments as we aim for the sustainability of this massive housing project. If DHSUD, LGUs, government financial institutions and private partners will work together, we can progressively address or even put an end to the country's housing backlog," Acuzar pointed out.
For its part, the DHSUD shall provide technical assistance and capacitate LGUs officials and personnel in facilitating the processes, particularly in providing access to funds and estate management.
In the recent engagements of DHSUD officials, some local chief executives have pledged to donate land resources for the administration's flagship housing program.
The DHSUD is seeking PHP36 billion in interest support annually for 1 million housing units. Under 4PH, DHSUD is tasked to build 6 million units until 2028. (PNA)