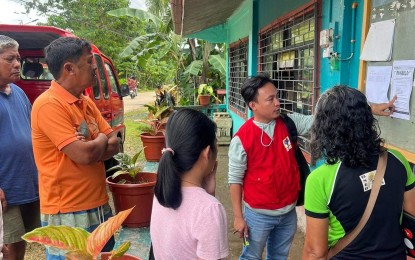 CEBU CITY – The Department of Social Welfare and Development (DSWD) 7 (Central Visayas) has asked barangay (village) officials to help the agency verify the list of potential beneficiaries of the Pantawid Pamilyang Pilipino Program (4Ps) currently being posted in conspicuous places.
DSWD-7 Director Shalaine Marie Lucero said the agency has begun posting the master list of potential beneficiaries of conditional cash grants and is in the process of validating the final roster.
According to her, the city and municipal action team (C/MAT), comprising their staff working on different programs, including the 4Ps City and Municipal Links, were designated to post the master list within their assigned areas.
"The potential 4Ps beneficiaries will still undergo validation during the scheduled community assembly in their area. To ensure that only eligible beneficiaries will be included in the program, verification is necessary," Lucero said.
She said information from the neighborhood is necessary, especially in the remote areas where DSWD-7 staff would conduct house-to-house visits to ensure proper verification of the list.
The advisory, posted in many places in the Visayas, includes the list of required documents, such as marriage certificate, birth certificate, school enrollment certificate, health enrollment certificate, and proof of identification card (ID) to be submitted for verification.
Maricor Rote, DSWD-7's beneficiary data and management focal person, said 15 days would be allotted to complete the registration of new beneficiaries.
"Our target to start the registration is Feb. 15 but we have pilot areas where we started the registration early due to lesser registrants," Rote said during a forum.
She, however, said the DSWD-7 is thankful to some barangay officials for actively cooperating with them in the posting of the 4Ps list.
"Hopefully, we can finish the registration and validation by March 10 if we have support from the barangay officials, barangay health workers, purok (sub-village) leaders," she said.
The DSWD-7 said it targets 90,242 new 4Ps beneficiaries.
Cebu province, including the highly urbanized cities, will have 40,817 new beneficiaries, followed by Negros Oriental with 31,625; Bohol with 16,971; and Siquijor with 829. (PNA)