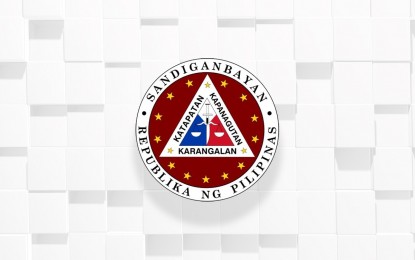 MANILA – The Sandiganbayan has sentenced a Cebu town official of up to 20 years behind bars and fined PHP2 million for graft and malversation.
In its 125 page decision dated Feb. 7 and written by Associate Justice Kevin Narce Vivero , the anti-graft court found Esperato del Socorro, former municipal treasurer of Ronda municipality in Cebu province, guilty of violating Republic Act 3019 or the Anti-Graft and Corrupt Practices Act and sentenced him up to 10 years imprisonment and perpetual disqualification from holding public office.
He was likewise found guilty in a separate charge of malversation of public funds, which also carries a penalty of up to 10 years and was fined PHP2.063 million. Aside from the fine, he was also sentenced to refund a similar PHP2.063 million to the Bureau of Treasury.
Del Socorro had been charged along with the former town mayor, the late Esteban Sia, in connection with irregularities discovered by state auditors in 2009, along with former municipal accountant Genera Kasayan. Sia died during the pendency of the proceedings while Kasayan became as state witness for the prosecution and was discharged from the case .
From 2007 to 2009, auditors said a total of PHP2.06 million in cash advances were availed for purposes other than travel. Sia obtained the cash advances despite his default in liquidating the aggregate sum and many checks were also issued without disbursement vouchers and supporting documents .
"The malefactors' over acts were actionable because it showed gross negligence amounting to bad faith. They did not disburse the cash advances in the honest belief that the amounts given were due to accused Sia and the latter accepted the same with gratitude," the anti-graft court said.
"(T)hey are called to account, not for failure to submit any required document, nor even for the deficiency in any project, but for the commission of acts which contributed to the on-book fraud and misappropriation of public funds," the court said. (PNA)