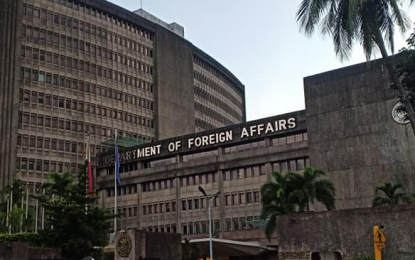 MANILA – The Department of Foreign Affairs (DFA) on Wednesday said assistance will be provided to the earthquake-affected Filipinos in both Türkiye and Syria.
Foreign Affairs spokesperson Ma. Teresita Daza said both the Philippine Embassy in Ankara and Damascus have activated the so-called "crisis control management" as soon as the earthquake rattled south Türkiye.
"They will do what needs to be done and bring what needs to be brought to actually be able to address the needs that have been raised by different (Filipino communities)," she told reporters in a briefing.
Daza said both embassies have a contingency plan to secure necessary assistance for distressed Filipinos and ensure there is representation with the host government if repatriation is needed.
As of this writing, none of the 248 Filipinos in affected provinces in Türkiye and the 60 others in Syria have requested to be repatriated, she said.
Both embassies, she added, are in contact with the Filipino communities in their jurisdiction.
"So what happens is they will contact all the leaders to check on the conditions of the Filipinos and the members of that particular group. This is something that has actually happened and is continuing, because it's not an easy task, especially if there's a national disaster," she said.
Weng Timoteo, vice president of the Filipino community in Türkiye, said several Filipinos were among the displaced, some of whom are left with no choice but to stay in their cars in the middle of the winter.
Timoteo, in an ANC interview on Wednesday, said one Filipina wanted to travel from Hatay all the way to Istanbul but said it would be "impossible" to do so given that most roads have been damaged and are impassable.
"We are in touch with the Philippine Consulate General in Istanbul as well, we've been passing information about what we know so far about our affected fellow Filipinos," she said.
The death toll in Türkiye and Syria has already climbed to over 7,200 as of Feb. 8, according to latest local reports.
Turkish President Recep Tayyip, declaring a state of emergency in the 10 most affected provinces, said at least 13 million people in Türkiye were affected by the earthquake and the massive aftershocks that followed. (PNA)