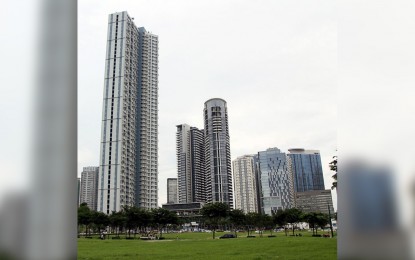 MANILA – The chairman of the House Committee on Housing and Urban Development on Wednesday stressed the need to promote inclusive, resilient and sustainable development of cities and communities in the country.
In sponsoring House Bill 6715 at the plenary, committee chair Jose Francisco Benitez said the development of sustainable cities and communities should be guided by the principles, concepts and commitments of the 2030 Agenda for Sustainable Development and the New Urban Agenda of the United Nations.
He added that urbanization should also follow the Philippine standards for sustainable cities and communities and the guiding principles of inclusive urban circular economy, spatial justice, urban renewal, urban mobility, digital connectivity, urban safety, ecological balance, disaster resilience, climate change adaptation, cultural diversity, participatory urban governance and the alignment of economic, social and environmental policies.
"These objectives are ambitious, but directing the development and the planning of our cities and communities toward these goals is an urgent imperative," he said.
"Our cities are congested and space for meaningful human interaction is shrinking. Cities and communities can no longer breathe. We cannot afford to wait. The time to act is now," he added.
He cited the 2020 Annual Poverty Indicators Survey (APIS) showing that around 800,000 families are informal settler families.
"Cities can also represent the low point of the human condition -- poverty, pollution, crime traffic congestion, disease. We see this manifest in Philippine cities today -- wide inequalities that limit the social mobility of our population, development pressures that threaten our economic balance," he said.
He said the measure seeks to address these inequalities and urban dysfunctions.
He also highlighted that the solutions contained in this bill also form a roadmap to green economic recovery, as well as a robust post-pandemic economic growth.
Under the bill, all cities and municipalities, classified as urban, shall be mandated to conform with and implement plans, programs, and activities guided by Ambisyon 2040, as well as the Philippine Standards for Sustainable Cities and Communities.
The bill also mandates the creation of a National Housing and Urban Development Sector Plan (NHUDSP) to provide short-term, medium-term and long-term strategic plans to achieve the goal of developing sustainable cities and communities.
The measure has been approved on second reading by the House of Representatives. (PNA)