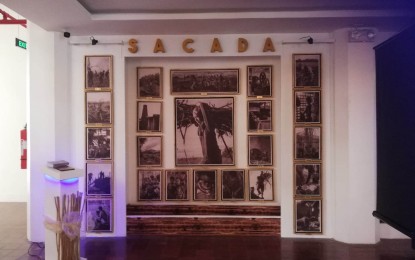 SAN JOSE DE BUENAVISTA, Antique – Sugar migrant workers or sacadas in Antique have been opting to stay and avail of livelihood assistance from the provincial government than work in the fields of Negros Occidental.
Antique Provincial Planning and Development officer (PPDO) Juliana Cepe said in an interview Wednesday afternoon the sacadas are now more empowered that they have a choice to go to Negros Occidental to work or stay in Antique as "there will be 63 sacadas again this year who will be given either groceries goods for their sari-sari stores or cattle for fattening."
She added that Governor Rhodora J. Cadiao has been giving PHP10,000 worth of livelihood projects to each sacada group based on their business plan since 2016.
Six sacada associations were formed in Antique with the hope of converting them into cooperatives in the future and making their livelihood projects sustainable.
"The number of sacadas working in Negros Occidental is now decreasing," Sacada desk in-charge Randy Ardeño said in a separate interview.
To date, there are a little more than 1,000 sacadas registered with the Department of Labor and Employment (DOLE) and working in Negros Occidental.
Previously, there were over 4,000 sacadas the sugar fields of Negros Occidental.
The hardships they encountered in sugar fields and the alternative livelihood from the provincial government made them decide to stay in Antique, Ardeño said.
Based on the data from the PPDO, aside from the livelihood, 610 sacadas had availed of medical, burial, labor, and aid to individuals in crisis situation (AICS) in 2022.
To remind the public of the sacrifices of the sacadas to economically survive and send their children to school, the provincial government unveiled a Sacada Wall or a photo gallery at the old capitol building during the birthday of Cadiao on Feb 2.
"The Sacada Wall will be a reminder for us Antiqueños of the legacy of the governor in helping the sacadas," Cepe said. (PNA)