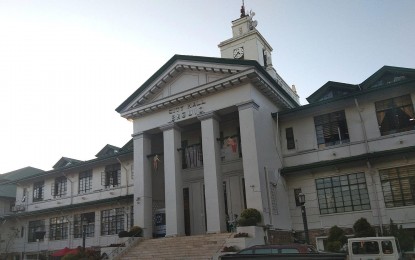 BAGUIO CITY – The city government has begun a crackdown on the subleasing of stalls in public markets here in a bid to correct violations in the city's tax ordinance.
"We are evaluating all the market amnesty applications, which we hope will be finished in March," city treasurer Alex Cabarrubias said in an interview on Wednesday.
Cabarrubias said the local government has likewise offered amnesty for those who have sold, subleased, or mortgaged spaces awarded by the city government where they could sell their goods for a fee.
He said several stall renters have already availed of the amnesty under Ordinance 68-2001.
It can be recalled that the city government discovered that several sellers at the market have been subleasing their space, resulting in skyrocketing costs of rent, which are passed on to the prices of goods they are selling.
"This is a violation of the city's Market Code under Tax Ordinance No. 2000-01," he said.
The ordinance requires the leaseholder to physically or personally conduct business in the stall subject of the lease.
It also prohibits the leaseholder from selling, leasing, or transferring to other individuals or allowing others to conduct business there, including the subleasing of stalls and the use of dummies.
Violations of the code are enough to result in the cancellation of the contract of lease with the city.
Cabarrubias also noted that with the amnesty program, the city is expecting to see a decline in lease violations that have been tolerated for years.
He said the ordinance prescribes corrective remedies for the leaseholders to avoid the cancellation of their agreement with the city government.
Among them are the cancellation of agreements they have with their sublessee; using the space for business themselves; or in case of the death of the registered leaseholder, the compulsory heirs will be issued a contract of lease by the city, provided they are the ones who will use the space.
"For a leaseholder who is subleasing or mortgaging their stall or using a dummy, they must terminate this relationship. The leaseholder, with the consent of the other party, may regain occupancy of the stall. Should both parties fail to agree, the Contract of Lease shall be revoked or canceled, and the stall shall be declared vacant," the ordinance read.
Cabarrubias, meanwhile, said the bidding and awarding of the vacant stalls at the city public market are still suspended and will resume after the evaluation of the amnesty applications has been completed. (PNA)