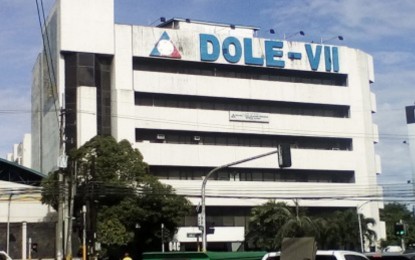 CEBU CITY – About 6,000 self-employed and marginalized individuals in Central Visayas have benefited from the PHP78.8-million worth of livelihood assistance in the form of materials, equipment and other tools, a labor official said Thursday.
In a report submitted to the Department of Labor and Employment (DOLE) central office, Lilia Estillore, OIC regional director of the agency, said the number of beneficiaries has surpassed the region's 2022 target.
"For DOLE-7, the target is to produce 2,728 livelihood beneficiaries. We surpassed it and managed to have nearly 6,000, that is a 206 percent accomplishment rate," Estillore said.
She added that more than 400 of these beneficiaries who are parents or guardians of children who are listed as "child laborers" is way above the target number as it surpassed 156 percent.
"Looking at these numbers, the Office is not after the quantity but more of the quality of the livelihood undertakings that the beneficiaries have been engaging with and how their projects have best impacted their lives and their families. First and foremost, we want them to nurture what they received from the government and make sure that their livelihood projects become sustainable and lasting," Estillore said.
DOLE-7 Assistant Regional Director Emmanuel Ferrer said the agency provided them with training to develop their skills to run their business, such as financial literacy, basic accounting, human resource, and business planning, among others.
"DOLE is very serious about making those business models proposed by the beneficiaries sustainable. We make sure that the livelihood kit that we provided would not go to waste if the beneficiaries cannot manage well their business," Ferrer told the Philippine News Agency.
He said that DOLE-7 also strengthened our monitoring to ensure that the beneficiaries are doing well, adding the regional field office is reporting their progress to the central office for filing and for selection for the yearly search for "Best DOLE-Assisted Livelihood Projects" under the group and individual projects.
DOLE-7 record showed that the highest amount of livelihood assistance extended to beneficiaries is the Cebu provincial field office with PHP26.6 million benefiting 1,916 individuals.
In other provinces, DOLE's Bohol field office shelled out PHP16.6 million to 1,430 beneficiaries; Tri-City field office (cities of Cebu, Mandaue, and Lapulapu) got PHP16.5 million for 686 beneficiaries; Negros Oriental field office and the Siquijor field office (SFO) with PHP14.4 million benefiting 1,322 and PHP4.8 million for 275 individuals, respectively.
Ferrer said micro, small and medium livelihoods fall under "group projects" with a maximum of PHP1 million start-up capital; while the "Starter Kit" and "Negosyo sa Kariton" (Nego-Kart) belong to the individual projects category.
Those who are self-employed with insufficient income, marginalized and landless farmers and fisher folks, senior citizens, low to minimum-wage earners, seasonal workers, and parents or guardians of profiled child laborers can avail of the program. (PNA)