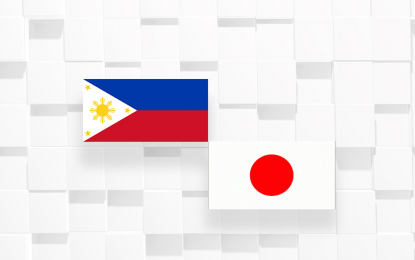 MANILA – President Ferdinand R. Marcos Jr.'s official visit to Japan has reaped multi-billion worth of investment pledges from Japanese semiconductor firms, which could generate more than 10,000 jobs for Filipinos, Malacañang announced Thursday.
This developed after Marcos held a roundtable meeting with top executives of Japan-based semiconductor, electronics, and wiring harnesses firms at the Okura Hotel in Tokyo, Presidential Communications Office Secretary Cheloy Velicaria-Garafil said in a statement.
"President Ferdinand R. Marcos Jr. on Thursday secured billions of pesos worth of investment pledges from Japanese companies engaged in semiconductors, electronics, and wiring harness," Garafil said. "More than 10,000 jobs are projected to be generated by these investments, according to the President's economic team, which will be an added boost to the Marcos administration's push for more jobs for Filipinos."
Marcos, she said, would announce the total amount of investment commitment during the signing of the letters of intent by the Japanese companies on Friday.
Garafil said the Japanese firms that attended the roundtable discussion with Marcos were the Japan Aviation Electronics Industry, Ltd.; Yazaki Corp.; Yokowo Manufacturing of the Philippines; Sumitomo Electric Industries, Ltd.; Brother Industries, Ltd.; IBIDEN Co., Ltd.; Seiko Epson Corp.; NIDEC-SHIMPO Corp.; and TDK Corp.
In his speech, Marcos said his administration's goal is for the Philippines to attain the status of being a "regional hub for printers, wiring harnesses, and other electronic goods."
"We consider your operations significant. You are a prime generator of jobs. You provide support for sectors critical to industrial development and you carry with you the promise to create value through innovation in global manufacturing around the world," Marcos told the top executives of the Japanese semiconductor firms.
The President assured that the Philippines' base of engineers, strong workforce, an entrenched network of Japanese leading companies, and demonstrated history of success in the information technology services sectors "offers promise for future expansion."
"With the automotive industry moving toward electric vehicles and autonomous driving and the printer industry facing challenges related to digitalization and automation, we hope to see you recruit our talented human resources in your R&D (research and development) activities," he said.
In 2021, the Philippines was the fourth largest exporter of wiring harnesses in the world after Mexico, China, and Romania.
The Philippines is also one of the lowest-cost producers of wiring harnesses worldwide, based on exported value and quantity.
This trend has been building over a 20-year period where wiring harness exports from 2001 to 2021 grew at a steady pace of 9 percent per year.
Marcos' official visit to Japan is seen to generate about PHP150 billion in investment pledges, the Philippine Embassy in Tokyo said on Tuesday.
During Marcos' trip to Tokyo, several letters of intent and agreement are also expected to be signed to expand Japanese investments in the Philippines.
Infrastructure, small businesses development
Marcos also bragged that his administration is fast-tracking the implementation of the "Build, Better, More" infrastructure program to support different economic activities in the future.
This, as he acknowledged that the infrastructure development plans initiated by the past administration and continued under his watch is "very robust and aggressive."
"We have, in fact, actually accelerated it further and have made it a priority because we understand the importance of the infrastructure development, not only in terms of roads, imports, but even in the soft infrastructure that we need to have in place," the President said.
Marcos also stressed the importance to provide necessary support to micro, small, and medium enterprises (MSMEs) to help them transform into "true engines of growth."
"Just like Japan, we want to strengthen and empower our small and medium-sized enterprises so they can transform into true engines of growth. They are the heart of our communities," he said. (PNA)