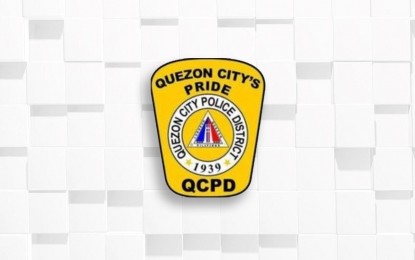 MANILA – The Quezon City Police District (QCPD) has arrested a total of 28 suspects that included 13 most wanted persons during its one-day intensified anti-criminality operations.
QCPD Director Brigadier General Nicolas Torre III reported on Thursday that in its crusade against most wanted persons, the 13 arrested included the third most wanted of the La Loma Police Station 1.
PS-1 Station Commander, Police Lt. Col. Romil Avenido, identified its No. 3 Most Wanted Person as Rhoy Sabalberino y Brixter, 24, a resident of San Isidro, Cainta, Rizal who was arrested on Feb. 8 in Nueve De Febrero St., Barangay Addition Hills, Mandaluyong City.
Sabalberino has a pending Warrant of Arrest docketed under Criminal Case No. R-MND-23-00086-CR for rape, issued by Presiding Judge Joanne Hernandez-Lazo of Branch 5, Family Court, Mandaluyong City.
Meanwhile, PS1 operatives also arrested in Mayon St. corner Malaya St., Barangay NS Amoranto, Quezon City on the same date, Gellet Reyes, 39, a resident of Mandaluyong City, and Trisha Janice Vivar, 44, a resident of Makati City, respectively for violation of Republic Act 11199 otherwise known as the Social Security Act of 2018.
The police also arrested Bon Jovi Dacayo, 29, in his residence also in Barangay NS Amoranto, for Violation of R.A. 9262 or the Anti-Violence Against Women and Their Children Act of 2004.
The Fairview Police Station (PS 5) arrested Tajul Barang, 42, for two counts of estafa, while the Batasan Police Station (PS 6) arrested Melvin Llaneta and Ruben Dela Vega, both 56 years old for Reckless Imprudence Resulting in Physical, and Reckless Imprudence Resulting in Damage to Property, respectively.
Eastwood Police Station (PS 12) has arrested Mariano Acosta y Batino, 29, for Violation of R.A. 8353 or the Anti-Rape Law of 1997, and Bernard Robles y Asiatico, 44, for physical injuries inside the Police Clearance Office at the Quezon City Hall.
Holy Spirit Police Station (PS 14) nabbed Diaropin Gapor, 42, for Frustrated Murder, while Christopher Manalo y Aseo, 37, was served with a Warrant of Arrest for Theft at the Manila City Jail by the Project 6 Police Station (PS 15).
Similarly, operatives of the Criminal Investigation and Detection Unit (CIDU) served a Warrant of Arrest to Mark Anthony Cosio, 41, for Violation of R.A. 9165 known as the Comprehensive Dangerous Drugs Act of 2002, and Dexter Cruz y Alambat for Bigamy, in its Male Custodial Facility,
QCPD said that the respective courts of origin will be notified regarding the arrests of the accused.
Meanwhile, 15 drug suspects have been arrested in various buy-bust operations in QC.
Seized from the suspects were shabu of various amounts with a total estimated value of PHP138,400, several drug paraphernalia, cellular phones, and buy-bust money, among others
The suspects will be charged with Violation of R.A. 9165 otherwise known as the Comprehensive Dangerous Drugs Act of 2002.
Torre lauded the dedication and untiring efforts of Team QCPD while assuring the public that they will "continue its intensified anti-criminality operations, serve the public with utmost dedication and ensure the security of QC residents." (PNA)