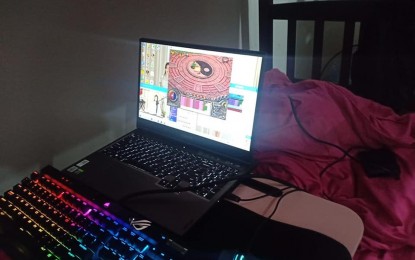 MANILA – An affiliate of Soleil Chartered Bank has disowned any bank certification issued in favor of third-party auditor Global ComRCI, which was contracted by the Philippine Amusement and Gaming Corp. (PAGCOR) in 2017 for Philippine Offshore Gaming Operators (POGOs).
In a news release on Friday, Senator Sherwin Gatchalian said he received a letter from Bangko Sentral ng Pilipinas (BSP) Governor Felipe Medalla, quoting Soleil Capitale chief executive officer Raj Astavakra that the company's affiliate bank is based abroad (New York, USA) and does not operate within the Philippines.
Medalla also said that Soleil Capitale has no record of such document or any correspondence with regard to the certification and that Astavakra is not aware of the bank certification.
Global ComRCI was the subject of a January hearing by the Committee on Ways and Means, chaired by Gatchalian, regarding its 10-year, PHP6 billion contract with PAGCOR to conduct an independent audit of POGOs' gross gaming revenues.
In its attempt to show the legitimacy of Global ComRCI's operations, PAGCOR presented a bank guarantee purportedly issued by Soleil to Global ComRCI in the amount of USD25 million.
Under PAGCOR's Terms of Reference, an entity needs to meet the PHP1 billion requirement to be qualified as a third-party auditor.
In the same letter, Gatchalian said Medalla emphasized that Soleil Chartered does not have a pending application for a banking license with the BSP and that it did not receive nor process any banking application, based on BSP's records from 2014.
Only those authorized by the BSP to operate as a bank may issue a letter of credit or certification, according to Medalla.
Also mentioned in the BSP letter are other discrepancies in the bank certification, such as the bank logo used in the document.
PAGCOR already issued a statement on Feb. 1 that it will revalidate the veracity of the documents submitted by its third-party auditor.
"[PAGCOR would] like to reiterate that since the assumption of its new management in August 2022, all contracts – including that of Global ComRCI – were put under review last September 2022," read the PAGCOR statement. "Should PAGCOR be able to prove that the documents submitted were spurious, it will immediately take legal action and cancel the contract of its third-party auditor, if found warranted."
Gatchalian said it was clear that Global ComRCI submitted a spurious bank certificate to PAGCOR.
"This brings to question not just the legitimacy of the contract but also the credibility of Global ComRCI to conduct a third-party audit of POGO gaming revenues," Gatchalian said. (With a report from L. Abasola/PNA)