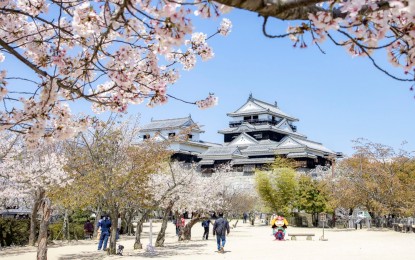 MANILA – Japanese stakeholders are bullish on Philippine tourism prospects, especially with a wide range of travel offerings.
Takahashi Hiroyuki, chairperson of the Japanese Association of Travel Agents, said during a stakeholders' meeting with President Ferdinand R. Marcos Jr. and Tourism Secretary Christina Frasco, that the Philippines would attract a large number of Japanese visitors as leisure travel between Tokyo and Manila resumes.
"The Philippines is very appealing for Japanese people with its hospitality and cheerfulness. Furthermore, the Philippines [has] a mild climate all year, making it a popular destination for younger people to relax at beach resorts like in Cebu and Boracay Island. And for retirees, [for] an extended period of time," he was quoted as saying by the Department of Tourism (DOT) on Friday.
"Many Japanese companies have also established operations in the region. We anticipate further growth as a business travel destination," he added.
Masao Okuyama of Marine Creative, organizer of one of Asia's largest diving events. the Marine Diving Fair, said divers are eager to visit the Philippines, which is home to a number of award-winning dive sites, like those in Cebu, Batangas and Palawan provinces.
"The Japanese love the Philippine ocean. There are so many reasons for it. As border restriction relaxes, many divers are excited to visit the Philippines again. We would like to send out more information so that more divers will visit the Philippines," Masao said.
Frasco said Manila would exert efforts to make travel for Japanese nationals as seamless as possible.
Representatives from the ASEAN-Japan Centre, Association for English Studies in the Philippines, Japan Association of Overseas Studies, Japan National Tourism Organization, Japan Philippine Tourism Council and MICE Japan Magazine attended the meeting held on Feb. 9.
Airlines including Air Asia, ANA Air, Cebu Pacific, Japan Airlines, Jetstar-Japan and Philippine Airlines took part in the high-level meet.
Japan has consistently been the Philippines' fourth-biggest tourism source market prior to the pandemic.
In 2019, the country recorded 682,788 tourists from Japan. (PNA)