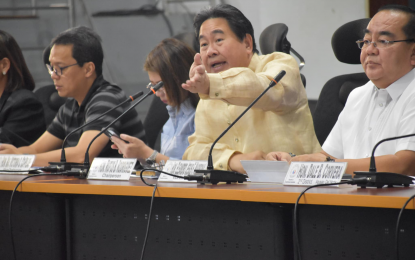 CAGAYAN DE ORO CITY – The lead legislator of the House Committee on Constitutional Amendments on Saturday bared that their panel is gearing to focus on proposals related to economic revisions and foreign investments.
In a statement, this city's 2nd District Representative Rufus Rodriguez said that the recent public consultation on the Constitutional Reform has led the committee to consider these areas as the country is poised to become at par with other Southeast Asian countries in terms of foreign direct investments (FDI).
"President Ferdinand 'Bonbong 'Marcos Jr. has been going around the world to encourage investors to come to the Philippines. It is counterintuitive that we have 60-40 economic restrictions which therefore discourages international businesses," he said.
For years, lawmakers noted that the 60-40 restriction on public utilities discourages foreign investors from building businesses in the country.
Rodriguez said there are currently eight legislative measures calling for the Constitutional Convention to propose amendments to the Constitution, and another two resolutions seeking to introduce economic changes.
The Public Consultation on Constitutional Reform in this city on Friday, Feb. 10, was the first public hearing outside the Batasan Pambansa.
Rodriguez said the consultation aims to hear observations and comments of different sectors regarding the proposals to amend the Constitution.
The committee is expected to conduct more consultations, including in the provinces Iloilo, Pampanga, and Bulacan, to come up with an inclusive and comprehensive report on proposed measures. (PNA)