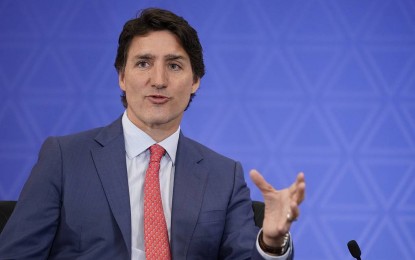 OTTAWA – North American Aerospace Defense Command (NORAD) shot down an unidentified object above northern Canada, Canadian Prime Minister Justin Trudeau has said.
"I ordered the takedown of an unidentified object that violated Canadian airspace. NORAD Command shot down the object over the Yukon," he wrote on Twitter, adding that the object was shot down by a US F-22 fighter jet.
Trudeau also said he had discussed the matter with US President Joe Biden.
He said the Canadian military is now locating the wreckage of the object for studies.
The Global News television reported earlier that NORAD was monitoring one or two unidentified objects in Canadian airspace. The channel's sources suggested it could be "spy balloons". (TASS)