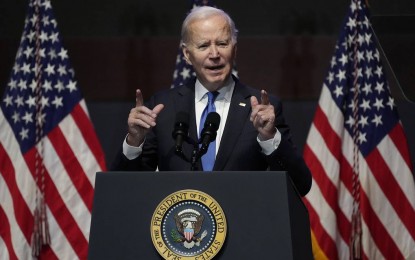 WASHINGTON – The US military has taken down an octagonal object over Lake Huron, Michigan Congressman Jack Bergman wrote on Twitter.
"The US military has decommissioned another 'object' over Lake Huron. I appreciate the decisive action by our fighter pilots. The American people deserve far more answers than we have," the tweet said.
Reuters reported that two US officials, speaking on condition of anonymity, said that the US military had shot down the object but declined to say whether it resembled the Chinese balloon that had been brought down last week.
US President Joe Biden ordered the object to be shot down, the news agency said, citing a US official.
According to the official, the object did not pose a military threat or have surveillance capabilities but could have potentially interfered with domestic air traffic. The object was detected over Montana.
Pentagon spokesperson Patrick Ryder said on Friday that a US F-22 fighter jet had shot down an object flying over Alaska.
Also, on Saturday, Canadian Prime Minister Justin Trudeau wrote on Twitter that the North American Aerospace Defense Command had shot down an unidentified object over northern Canada.
The US authorities earlier identified a Chinese balloon at an altitude exceeding the norm for commercial flights, which posed no threat to people on the ground.
On February 4, the US Air Force downed what the Pentagon said was a spy balloon collecting vital information in US airspace.
China, meanwhile, has denied that it was a spy balloon, adding that it was just a civilian "warship" used for meteorological purposes.
US Secretary of State Antony Blinken postponed his visit to China over the incident. (TASS)