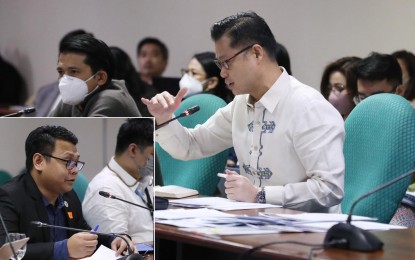 MANILA – The Department of Education (DepEd) on Monday told senators that the number of bullying cases in schools has increased over the years due to a better reporting system.
During the Senate Committee on Basic Education inquiry on the implementation of the Republic Act (RA) No. 10627, or the Anti-Bullying Act of 2013, Assistant Secretary for Operations Dexter Galban assured that DepEd has been supportive of the law and had actually created several units within the department from Child Protection Units to Child Rights Education Desks which were recently merged as the Learners' Rights and Protection Office.
"We have even launched the Learners Rights TeleSafe Contact Centers last November to increase our capacity to gather reports about bullying," Galban said.
Senator Sherwin Gatchalian, who chairs the committee, emphasized the detrimental effects of bullying on students and raised alarm over studies showing the Philippines having the highest incidence of bullying, aggression, violence and offensive behavior in schools among countries in Southeast Asia.
He also cited the 2019 Programme for International Assessment results linking bullying to the decline in the academic performance of Filipino students.
"Bullying is an education problem and if we want to address learner performance and improve learner outcomes, we also need to make sure that the school environment is safe, conducive and projects confidence for our students," Gatchalian said.
The lawmaker presented a World Health Organization (WHO) data in 2019 showing that 40.6 percent or 4 out of 10 of students aged 13 to 17 experienced bullying in schools.
A report from the National Center for Education Statistics showed students who experience bullying are seen to be at increased risk for depression, anxiety, sleep difficulties and lower academic achievement.
According to RA 10627, any school employee who commits bullying shall be punished by a fine of not less than PHP50,000 but not more than PHP100,000, at least six months but not more than one year of imprisonment, or both fine and imprisonment. (PNA)