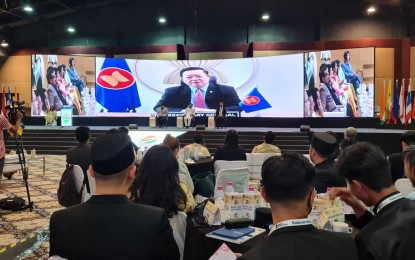 HYDERABAD, India – An official of the Association of Southeast Asian Nations (ASEAN) urged the youth leaders in India and Southeast Asia to make a big difference by harnessing their skills and capabilities to help in the advancement of peace and prosperity in the Indo-Pacific.
"In realizing the shared goals of the ASEAN and India is crucial that the youth, as our current and future leaders, could hone their skills and capabilities for them to be able to contribute to the advancement of peace and prosperity in the region and beyond," ASEAN Secretary General Kao Kim Hourn said in his virtual message during the opening ceremony of the 4th ASEAN-India Youth Summit on Sunday night.
With a theme "Strengthening ASEAN-India Partnership in the Indo-Pacific" the ASEAN-India Summit, he said, could serve as platform for 175 youth leaders "to exchange ideas and perspectives and other important issues facing our world today" during the four-day event.
"To our youth delegates, I would like to impress in you that with your continued engagement and passion to make a difference, you have an opportunity and in fact, a golden opportunity to make possible changes across Asia-Pacific and of course across your regions," he added.
Kao thanked the Indian government, particularly the city of Hyderabad and the Ministry of External Affairs, for hosting the ASEAN-India Summit in collaboration with India Foundation and ASEAN Foundation.
"I hope you will remember this event as life-changing experience that offers you a chance to contribute to bring the governance of the people of ASEAN and India closer. I wish all a successful event and fruitful discussion," he said.
For his part, India Foundation Director Maj. Gen. Dhruv Katoch, is hoping through interaction, the youth leaders will forge bonds of friendship that "are indeed unbreakable" and "last a lifetime."
India's Union Minister for Culture, Tourism and Development of North Eastern Region, G. Kishan Reddy, said the summit could further explore cooperation in equipping the youth with skills and knowledge in emerging areas such as digital technology and the sustainability in economic relations, digital transformation, financial inclusion, climate change, and environmental protection.
"ASEAN-India Youth Summit is a step to facilitate more further activities, socio-cultural exchanges between the countries of this region to further strengthen the values to tolerance, pluralism and diversity," Reddy said in his opening remarks.
The young leaders in the fields of politics, media, think tank, education and science and technology will discuss and brainstorm on improving various fronts that include good governing and regional development; entrepreneurship and skill development; digital partnerships for the 21st Century, ASEAN-India connectivity; and promotion of cultural and people-to-people ties.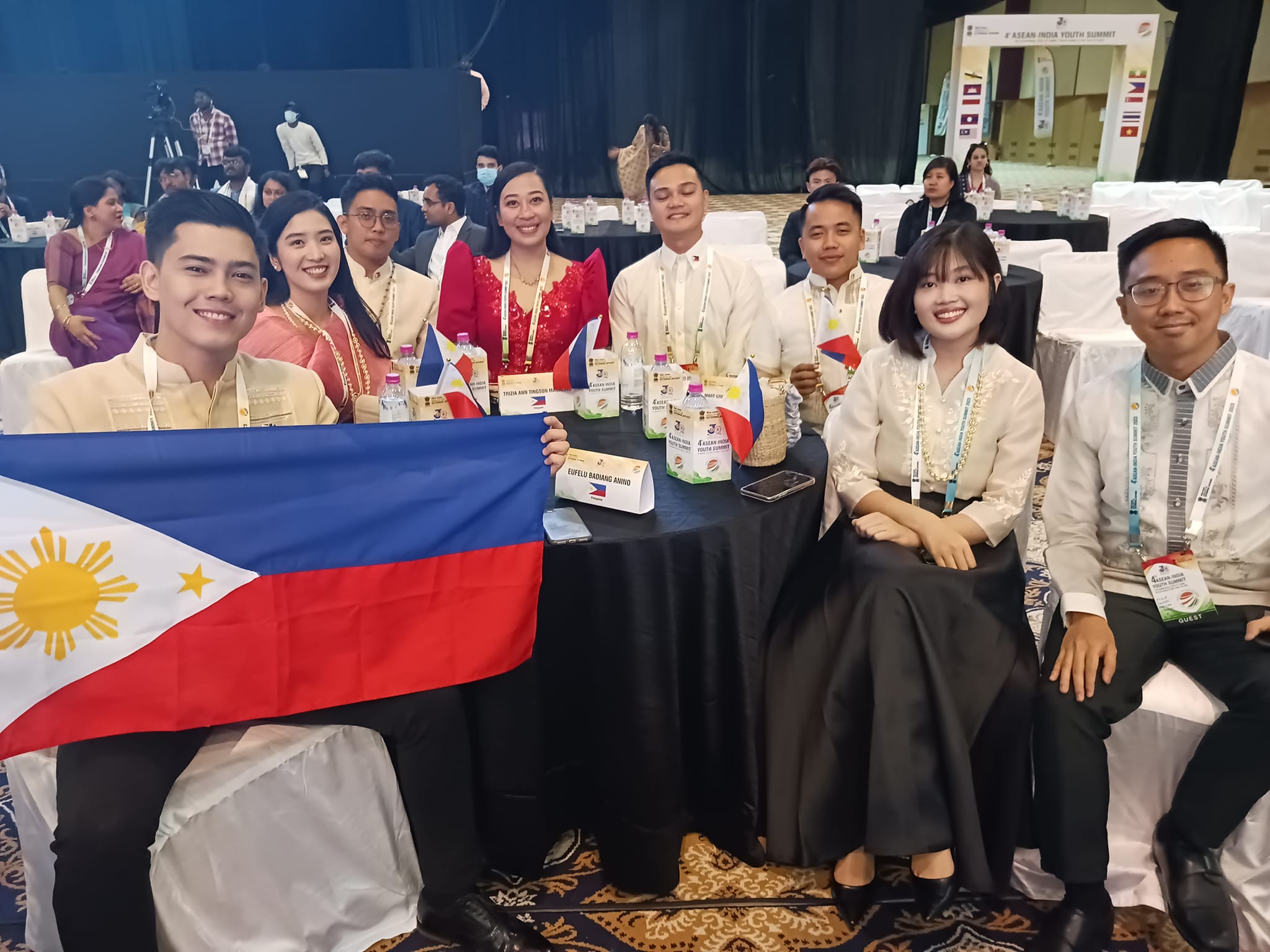 A total of eight young leaders from the Philippines participated in the summit seen to help create a shared vision for wider regional partnership across both security and economic issues.
They are Sangguniang Barangay member Eufelu Badiang Anino from Davao de Oro; Sangguniang Kabataan chairperson Jhansien Galvez Malapit Cebu City; Mart Greggy Jones Callao Aying of National Youth Commission's Mental Health Youth Hub; SK chairperson Michael Christophe Racimo Agustin from Ilocos Norte; entrepreneur Trizia Ann Tingson Magalino; Krystyna Louise Dy and Mashan Bernice Espiritu of Stratbase; and Kabataan Party-list Rep. Raoul Danniel Abellar.
Abellar, former National Union of Students of the Philippines president, said the summit will serve as an opportunity for them to discuss with fellow young leaders from ASEAN and India to discuss common issues affecting the youth in every nation.
"These issues include education, digital connectivity, employment and others. The contingents are very diverse because there are came from NGOs (non-government organizations), government and youth network. That kind of diversity can be a source of rich ideas from among the youth," he said in a media interview.
Aside from the Philippines, other ASEAN members are Brunei, Cambodia, Indonesia, Laos, Myanmar, Malaysia, Singapore, Thailand and Vietnam. (PNA)