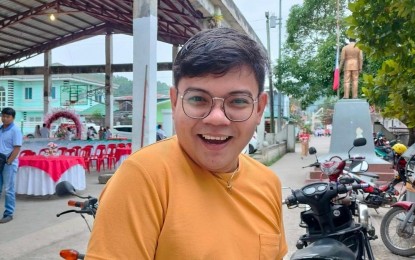 MULANAY, Quezon – Deviating from their official uniforms, the local government employees of this town on Tuesday wore clothes in colors representing their present love life status.
Mayor Aris Aguirre, apparently curious about the employees' feelings and love life, encouraged them to wear clothes according to colors coded by his office: red to signify they were "taken" or with a happy love life; purple for those in the "friendzone" status; yellow for those who are "marupok" or easily seduced; green for those who are "losers" in love; pink for singles or those with self-love status; black for those who 'don't have a care and just on a work mode; and blue for the "bitter".
Gelo Amisola, public information officer, said everybody joined the bandwagon and wore the colors they felt corresponded with their present love life.
"The mayor encouraged all of us to be honest and not to mind what other people would think of us," Amisola said in a phone interview Tuesday afternoon.
The employees had fun and joked about the colors they wore, he said. Those who were in blue were teased the most, he added.
Amisola's staff, Jovertson Atienza, was clad in a yellow shirt, wittingly informing his co-workers that he was "marupok" and always willing to be seduced.
Aguirre, however, wore "barong" in a neutral color as he officiated a mass wedding for 41 couples who decided to tie the knot after living together for several years.
"The newlyweds were surprised by the mayor's generosity who shouldered the catering expenses for the occasion, held at the covered court beside the municipal hall," Amisola said.
Aguirre also provided free cakes and cash gifts for the newlyweds, he said. (PNA)