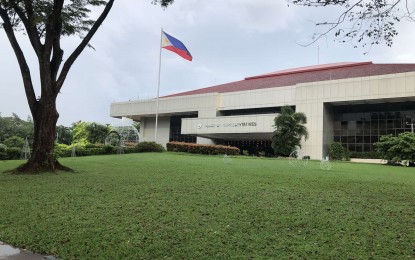 MANILA – A measure proposing a comprehensive reform of the Intellectual Property (IP) Code of the Philippines to provide more support for Filipino digital creatives hurdled committee level at the House of Representatives.
The House of Representatives Committee on Trade and Industry approved on Tuesday the bill providing for the revised Intellectual Property Code of the Philippines to ensure that scientists, inventors, artists, and other gifted citizens are encouraged to continue creating and innovating products.
AAMBIS-OWA party-list Rep. Lex Anthony Cris Colada, author of the bill, said an effective and efficient intellectual property system is vital to the development of domestic, and creative industries.
Colada added that it would also facilitate the transfer of technology, attract foreign investments, promote business confidence, and ensure market access for products.
"Anent to such State's duty is to protect, secure, and promote the intellectual property rights of the people, and to recognize the vital role that an efficient and balanced intellectual property system plays in the economic, technological, and sociocultural development of a country," he said.
He said the new and amended provisions proposed in the bill are designed to ensure a balance between the interests of both the owners or holders and users of the products protected by these rights.
"Innovation and creativity are important factors and drivers of economic growth. By protecting their intellectual property rights, it helps to ensure that individuals who innovate and use their creativity and skills are properly rewarded and their rights over their creations protected," he said.
The proposal revises the way the Philippine bureaucracy accepts and processes applications for patents to make the system more attuned to the digital age.
It also contains provisions to address new media through which intellectual property may be displayed legally or otherwise.
The bill would expand the power of regulators to address online violations of IP rights.
It redefines "pirated goods" to include content in electronic or digital form, allows the Intellectual Property Office of the Philippines (IPOPHL) to temporarily or permanently block websites and other platforms, broadens regulators' powers to conduct intelligence gathering and block sites in coordination with other government agencies or intermediary service providers, and prescribes penalties against IP rights violators of up to PHP1 million. (PNA)