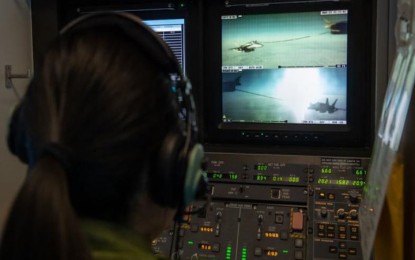 WASHINGTON – The US has intercepted four Russian planes after the Alaska North American Aerospace Defense Command (NORAD) detected them over Alaska.
NORAD said in a statement Tuesday that it "detected, tracked, positively identified and intercepted four Russian aircraft entering and operating within the Alaska Air Defense Identification Zone (ADIZ) on Feb. 13."
"Russian aircraft remained in international airspace and did not enter American or Canadian sovereign airspace," it said.
The statement said two NORAD F-16 fighters intercepted the Russian aircraft, including TU-95 BEAR-H and SU-35 fighter aircraft.
It noted that Russian activity in the North American ADIZ "occurs regularly" and is not seen as a "threat" or "provocative."
"NORAD had anticipated this Russian activity and, as a result of our planning, was prepared to intercept it," it said. (Anadolu)