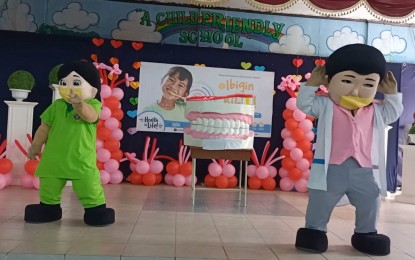 ILOILO CITY – The 41 dental clinics of the local government here will go full-swing middle of this year.
"We have the main clinics at the health centers and we have also dental clinics in identified barangays. These clinics in barangays are being used by our day care children," Dr. Daishiela Valasote, head of the Iloilo City Dental Health Division, said in an interview on Thursday.
Ten of the 41 clinics are based in health centers while the rest are in catchment areas located in thickly populated, indigent, and remote barangays of the city.
"We have state-of-the-art dental equipment and facilities. Iloilo City will not be left behind when compared with the private set-up," she added.
The city's 18 dentists will be rendering a one-day duty in the barangay dental clinic, she added.
"They are not only performing curative or extraction but (also) preventive, like restoration and cleaning, sealant and fluoride varnish application, as well as counseling," Valasote added.
She said at the end of the year, all 180 day care centers will have to be serviced by the clinics.
The city government and the Department of Health Western Visayas Center for Health Development on Thursday simultaneously launched the oral health mascots Dr. Toothie and Dr. Toothsie Belle and the conduct of the Sabayang Toothbrush to mark the celebration of Oral Health Month this February.
Dentists from the Iloilo City Health Office also demonstrated proper toothbrushing before 100 Grade 1 learners of the Iloilo Central Elementary School.
Valasote added that it is best to teach them the correct procedure at a young age so they could practice it until they reach adulthood.
"This is promoting oral health care awareness and wellness, especially among children and the whole community. Our priority is promoting dental care service delivery being performed by the city health office," she said.
Valasote noted that most children suffer from dental carries due to poor toothbrushing practice and lack of proper follow-up from parents.
She said nearly 98 percent of children at the national level are suffering from dental carries but in Iloilo, the rate is lower at about 85 percent. (PNA)