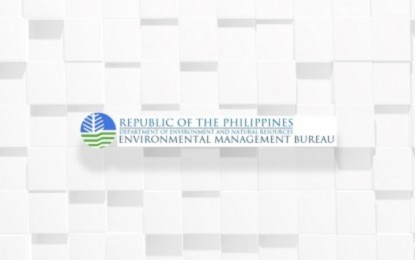 MANILA – The Environmental Management Bureau (EMB) of the Department of Environment and Natural Resources (DENR) is eyeing the approval of all solid waste management plans (SWMPs) of local government units (LGUs) nationwide by the end of the year as envisioned in Republic Act 9003, otherwise known as the "Ecological Solid Waste Management Act of 2000."
"So far, the DENR-led National Solid Waste Management Commission (NSWMC) reported that out of the 1,592 LGUs, a total of 1,147 of them already have approved SWMPs," the EMB said in a statement on Thursday.
The EMB called on the remaining 445 LGUs with no approved and submitted SWMPs to take proactive actions to develop their plans and have them approved by the NSWMC to achieve the 100 percent target this year.
The bureau also urged the governors and mayors whose provinces, cities and municipalities have no approved SWMPs in place to expedite the submission of their plans, as it expressed its commitment to help LGUs needing assistance and technical support.
Under RA 9003, every LGU is mandated to have a 10-year SWMP.
The law states that "the province, city or municipality, through its local solid waste management boards, shall prepare its respective 10-year solid waste management plans consistent with the national solid waste management framework."
The plan should put "primary emphasis on implementation of all feasible reuse, recycling and composting programs while identifying the amount of landfill and transformation capacity that will be needed for solid waste which cannot be reused, recycled, or composted."
In the SWMP process, concerned EMB regional offices will review and evaluate the plans submitted by the LGUs and endorse them to the EMB central office for further review.
If the plan lacks specific requirements, the SWMP will be returned to the LGU for further action.
If the plan is suitable for consideration, it will be recommended to the executive committee of the NSWMC which will decide whether or not to support the plan for final approval by the NSWMC en banc. (with reports from Perfecto Raymundo Jr., PNA)