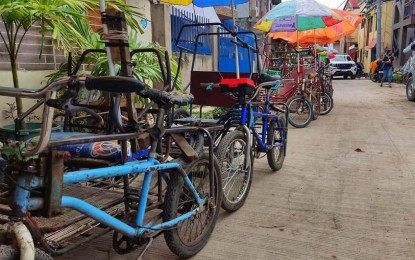 CEBU CITY – Hundreds of owners of electric-powered bikes and tricycles, as well as pedal-powered sidecar-mounted bicycles (trisikad) flocked to the Cebu City Traffic Operations (CCTO) to register their units as the city government implements regulation of their operation.
Raquel Arce, CCTO chief, said her office is now implementing City Ordinance 2531 which regulates the operation of e-bikes, e-trikes, and pedicabs through mandatory registration to keep them from major thoroughfares, thus ensuring the safety of drivers.
"The ordinance only allowed them in interior portions of a barangay. They are not allowed to ply the city's major thoroughfares or highways," Arce said, saying such prohibition will make the driver and passengers safe.
Arce said the city's role is merely regulatory by controlling the number of units in one barangay, stressing that not all e-bikes and e-trikes used to ferry passengers for a fee will be allowed for registration, depending on the size of a village.
"The risk is high if e-bikes would be allowed on the highways. Vehicles on major roads run at fast speed," she added.
In the ordinance, an owner who will be found driving an unregistered unit will be slapped with a PHP500 fine while those who will go beyond the designated route within the interior roads of their barangay will get a penalty of PHP1,000 plus a three-day impoundment. (PNA)