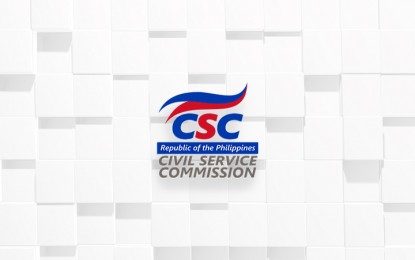 MALASIQUI, Pangasinan – Some 24,429 individuals from Ilocos Region are set to take the Civil Service Examination pen-and-paper test scheduled on March 26 this year.
Civil Service Commission (CSC) Ilocos Region chief human resource specialist Jerwin Linsangan, in a forum hosted by Philippine Information Agency Ilocos regional office, on Friday said of the total number of examinees, 6,963 are from Western Pangasinan, 3,212 in Ilocos Norte, 4,659 in Ilocos Sur, 5,110 in La Union, and 4,485 in Eastern Pangasinan.
"For those who will take the exam, they just have to wait for the notice if they would still need antigen result for the unvaccinated or (if) they would still need to present a health declaration form," he said.
He added that there would be another exam on Aug. 13 this year and the filing for the August exam will start on May 15 until June 14.
Linsangan said there are available jobs in the government and in the local government units for those who will be eligible after passing the examination.
"The number of vacancies will depend on the positions to be opened by the Department of Budget and Management and the LGUs (local government units). What is important though is that they are already eligible," he said.
Meanwhile, Linsangan is urging the public to nominate individual government employees or group of government employees who have made impact through their ideas or work ethics in their workplace, community or the country in the Honor Awards Program.
"It is a reward incentive program to give what is due to someone or a group of government employees," he said.
The three categories of this incentive program are the Pag-asa Award, Presidential Lingkod Bayan Award, and the Dangal ng Bayan Award.
The Pag-asa Award is for individuals or groups who have made impact in their agencies while the Presidential Lingkod Bayan Awardees have nationwide impact, and the Dangal ng Bayan are those who continuously live out the ethical standards for government workers, he said.
The deadline for the submission of nomination is until March 30 this year. (PNA)