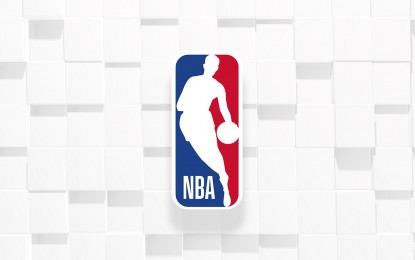 MANILA – Jayson Tatum broke the all-time single-game record for most points made in an NBA All-Star Game as he lifted Team Giannis to a 184-175 win against Team LeBron in the 2023 edition of the league's midseason classic on Monday (Philippine Time) at the Vivint Arena in Salt Lake City.
Tatum took over when his team's skipper, Giannis Antetokounmpo, left the game only 20 seconds into it with a wrist injury, dropping 55 points, resetting the all-time record six years after Anthony Davis dropped the previous high of 52.
The bulk of Tatum's eruption came in the third quarter when he scored 27 of Team Giannis' 59 points in the said period, which also set an all-time single-player record for a single quarter.
Come the fourth quarter, though, Team LeBron crawled back to the game and cut the lead down to just six, 181-175.
However, Dame Lillard proved that his three-point shootout win on Sunday (Philippine Time) was not a fluke as he drained the game-clinching three-pointer for Team Giannis, which actually needed only 182 points to win.
Tatum, who was later named the Most Valuable Player of the All-Star Game, also had 10 rebounds, six assists, one steal, and one block while going 22-of-31 from the field including 10-of-18 on threes.
Donovan Mitchell added 40 points on 15-of-25 field goals, four rebounds, 10 assists and three steals in his first game at the Utah Jazz's home court as an All-Star since he was traded to Cleveland.
Lillard put up 26 points, three rebounds, four assists and three steals, while first-time All-Star Lauri Markkanen, the unofficial host of the event being Utah's new main man, chipped in 13 points and seven rebounds.
Jaylen Brown made 35 points, 14 rebounds, five assists and two steals, while Joel Embiid and Kyrie Irving each added 32 markers with the latter also dishing out 15 dimes for the double-double for Team LeBron.
The skippers, Antetokounmpo and LeBron James, had minimal scoring contributions.
Antetokounmpo scored the first basket of the game, a dunk, but he subbed himself out after hurting his wrist in the process and never returned.
James, on the other hand, only made 13 points in 14 and a half minutes of play. (PNA)