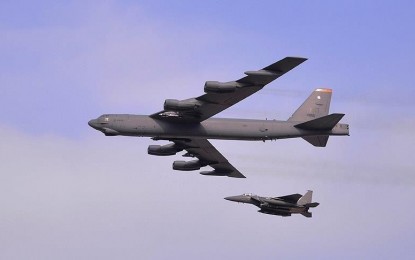 ANKARA – South Korea and the US held joint air exercises Sunday in an apparent response to North Korea's firing of an intercontinental ballistic missile (ICBM).
South Korea's General Staff announced that B-1B bombers took part in the exercise as well as F-16, F-35A, and F-15K warplanes, according to Yonhap News Agency.
The exercise demonstrated the allies' "overwhelming" defense capabilities and readiness posture.
Japan and South Korea reported that North Korea conducted an ICBM test over the Sea of Japan early Saturday.
The ballistic missile, which remained in the air for 66 minutes, traveled 900 kilometers (559 miles) with a maximum altitude of 5,700 kilometers (3,541 miles) before landing in the sea off Japan's west coast.
North Korea issued a statement Sunday through the state-run KCNA news agency saying it fired the ICBM as a warning to the US and South Korea, noting that it successfully demonstrated its ability to launch a "fatal nuclear counterattack."
The US said it "strongly" condemns the ICBM test. (Anadolu)