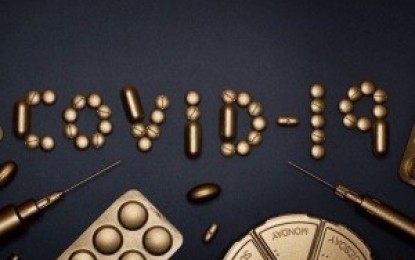 MANILA – The positivity rate or the number of people tested positive for the coronavirus disease 2019 (Covid-19) in the National Capital Region (NCR) increased to 1.7 percent as of Feb. 18.
Over Twitter, OCTA Research Group fellow Dr. Guido David said on Monday the increase is "negligible" since the region's positivity rate was 1.6 percent on the previous week.
"The positivity rates in NCR and other major provinces remained LOW at less than 5 percent," David said.
These provinces include Batangas, 0.7 percent; Bulacan, 0.7 percent; Cavite, 1.4 percent; Cebu, 1.4 percent; Davao del Sur, 3.8 percent; Iloilo, 1 percent; Laguna, 1.1 percent; Negros Occidental, 1.8 percent; Pampanga 0.7 percent; and Pangasinan 0.9 percent.
Meantime, the nationwide positivity rate is 1.8 percent as of Feb. 19. (PNA)