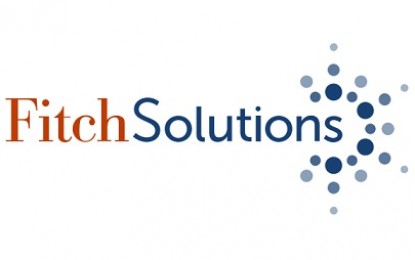 MANILA – Fitch Solutions sees another 50 basis points increase in the Bangko Sentral ng Pilipinas' (BSP) key rates this May, noting projection for continued acceleration of domestic inflation and forecasts rate adjustments pause until end-2023.
Last week, the BSP policy-making Monetary Board (MB) hiked by 50 basis points the central bank's key rates after citing further rise in the January 2023 inflation rate to 8.7 percent, a new 14-year high, which is a "surprise" that exceeded expectations of likely peak last December.
"Given still persistently high inflation, we now expect the BSP to continue raising interest rates to a peak of 6.50 percent in H123 (first half 2023)," Fitch Solutions said in a report sent to journalists on Monday.
It expects additional hike in the central bank's key rate, saying this will be made "to tame inflationary pressures."
"Beyond that however, a stabilization in global monetary conditions and headwinds to economic growth will give the BSP enough reason to leave rates on hold throughout the remainder of 2023," it added.
The projection that BSP will keep its key rates steady in the second half of the year has been attributed to the eventual stabilization of global monetary conditions and the shift in the central bank's priorities to again support the economy, which is expected to be negatively impacted by the persistent elevated inflation rate.
The report said core inflation, which excludes volatile food and oil items, also accelerated last January to 7.4 percent from month-ago's 6.9 percent.
It traced the increase to a rise in utility prices as a result of electricity price hikes and the implementation of the water rate rebasing.
The report further said second-round effects, or the resulting effects of higher inflation such as increases in utility prices and wages, "will remain a key source of upside price pressure."
It said food inflation is also expected to register further hikes given the impact of weather-related disturbances on supplies.
Fitch Solutions thus revised up its average inflation projection for this year from 5.4 percent to 6.5 percent and expects monthly inflation figure to remain at around 4 percent throughout the year.
It said this projection is in line with that of the BSP, which sees the average inflation this year at 6.1 percent.
This is way above the government's 2 to 4 percent target but it is expected to decelerate to within-target levels by 2024 with an average of 3.1 percent. (PNA)