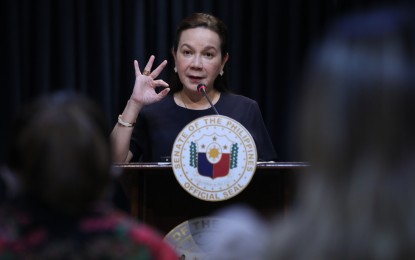 MANILA – The Senate Committee on Public Services will likely release next week the report on its investigation into the airport system glitch.
Senator Grace Poe said Monday the report will center on the panel's findings into the cause of the incident and recommendations to remedy the system and possible liabilities for negligence and incompetence in managing the system's maintenance.
"There's a confluence of factors that contributed to the glitch," Poe told Senate reporters.
"This is a long-standing problem with the CAAP [Civil Aviation Authority of the Philippines] because it spans several administrations. The fact that it is allowed to operate without adhering to proper maintenance protocols is in itself a violation," she added.
Poe's committee conducted an inquiry last month to determine the cause of the air traffic mess on New Year's Day after the CAAP's management system shut down.
The technical failure left 600 flights either canceled, delayed or diverted, affecting at least 65,000 passengers.
On Feb. 6, Poe also led an inspection of the air traffic management center of the CAAP in Pasay City where she found out that the automatic voltage regulator supplying power to the traffic control has not been replaced since August 2022.
The senator said the report will also contain possible legislative efforts to strengthen CAAP and make it financially capable of improving its maintenance system.
"There's a proposal to put up an airport authority just like the ports authority so that CAAP will not be operating and doing the policies for running the airport at the same time," she said.
Poe said another legislative proposal is the facilitation of the passage of the bill on National Transportation Safety Board that will be the agency dedicated to investigate air, highway, railroad, pipeline and maritime accidents.
The senator added the panel will also pitch to strengthen the CAAP by exempting it from certain regulations of government-owned and controlled corporations.
She said the CAAP should no longer be covered by the salary standardization rules to allow it to provide competitive salaries to its critical manpower such as engineers.
The agency, Poe suggested, should be given more leeway to spend its earnings to improve its equipment and services. (PNA)