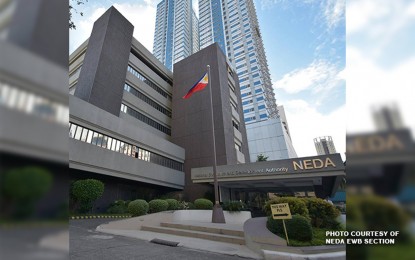 MANILA – National Economic and Development Authority (NEDA) Secretary Arsenio Balisacan refutes claims that the Regional Comprehensive Economic Partnership (RCEP) will allow the influx of agricultural imports in the country.
"Several consultations with concerned stakeholders and studies on the subject affirm that joining RCEP would unlikely lead to a surge in agricultural imports. In any case, with or without RCEP, the government strives for a competitive and resilient agriculture sector," Balisacan said in a statement Monday.
Citing data from the International Trade Center, the NEDA said only 15 agricultural commodity groups out of 33 tariff lines will have tariff reduction under RCEP compared to the existing ASEAN+1 free trade agreements (FTA), the multilateral trade deal which the Philippines is currently implementing.
"This is equivalent to only 1.9 percent of the total 1,718 agricultural lines and only 0.8 percent of the total agricultural imports. Of these 33 tariff lines, 17 are raw materials, eight are intermediate products while only eight are final goods," it said.
While RCEP reduces tariff of some goods, it also increased the tariff on sensitive products or even excluded from the concessions.
"Joining RCEP will enhance our market access for key agri-based exports, as partner countries agreed to lower tariff rates on Philippine exports. Non-participation or delayed RCEP ratification may result in foregone opportunities. We aim to promote greater openness, create a business-friendly environment, and provide a more stable and predictable system of trade," Balisacan added.
The Philippines is one of the 15 countries that signed the RCEP in 2020, but it is the only nation that has yet to concur RCEP's ratification.
Its concurrence is still being discussed in the Senate.
The trade deal has entered into force since Jan. 1, 2021. (PNA)