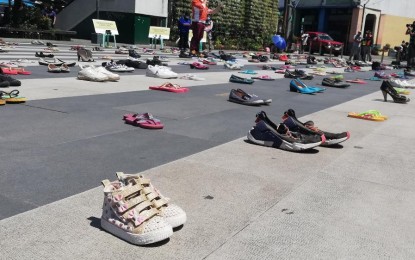 BAGUIO CITY – The local government is ramping up its campaign against smoking in public places following an increase in the number of violations of the city's Smoke-Free Ordinance.
In a statement on Tuesday, Daryll Longid, Public Order and Safety Division (POSD) head, said records from the POSD show 145 individuals and 54 establishments have so far violated the ordinance this year.
"Although the number of establishments violating the ordinance had decreased due to the increase in fines, the number of individual violators had increased due to tourists being unaware of the strict enforcement of the city's ordinance," Longid said.
"We assure our continued commitment to maintaining the city's smoke-free status," he added.
Based on the ordinance, smoking is prohibited in any or all public places in the city, including parks and other outdoor areas. Smoking is only allowed in establishments issued with a permit to operate a smoking area that was able to meet the requirement outlined in the ordinance.
Longid added that the city remains committed to promoting a change in behavior among tourists who probably are still unaware of the city's ordinance.
He urged the public to report violations of the smoke-free ordinance by contacting the POSD social media account Facebook page and Public Order and Safety- City of Baguio.
Vape shops
Meanwhile, joint personnel from the city's Smoke-Free Baguio Task Force, the Department of Trade and Industry (DTI) and the Bureau of Internal Revenue (BIR) recently seized over PHP700,000 worth of vape juice and accessories from two vape shops along Mabini Street and Kisad Road on Feb. 15.
"Both shops were confirmed to have no business permits from the Permits and Licensing Division, while most e-cigarette products sold were non-compliant with the guidelines of the BIR, DTI, and the Food and Drug Administration making the products dangerous to health apart from being illegal," Longid said.
He said the stores were caught selling products that do not contain graphic health warnings and that are in unauthorized forms and flavors.
"Their products come in many flavors and this is contrary to the law that allows only two flavors – tobacco and menthol. They have candy, chocolate, fruit, and other flavors that appeal to the younger generation," Longid said.
(PNA)